Want to know all about the best of SEO courses in DUBAI?
Well, you have come to the right place.
The continual rise of business online in Dubai is compelling more businesses to go digital.
But, just going digital will not work. Healthy online visibility is what matters the most.
This is where SEO plays a critical role.
To stay counted and be recognized online, a website should rank high on SERPs.
SEO is what that helps a website to rank higher on SERPs. That's why businesses are opting for SEO strategies by certified SEO professionals who can deliver the results.
This is why, certified SEO professionals are in hot demand. Their skills and expertise are much sought after.
To become a certified SEO professional, you need to do certified SEO courses in Dubai from top SEO institutes.
Best Seo Courses In Dubai From Best Institutes
Here are the best of 20 institutes that offer the best SEO courses in Dubai.
British Columbia International Academy
British Columbia International Academy (BICA) is a leading training hub for Digital Marketing courses including SEO. It is also an approved learning centre and best SEO course training provider in the Middle East.
The focus at BICA is on a mix of theory and practical's. This helps to upgrade skills to international standards.
HIGHPONTS
· 20 hour course with options on every Fridays on weekends OR weekdays evening.
· Certified & bilingual trainers & consultants.
· State-of-the-art modern teaching and training methodologies.
· In-depth learning on SEO, SMM, Adwords, & Web Analytics.
· Hands-on learning through LIVE-based project & activity-based stimulations.
· Course certificate is accepted all over the Middle East.
· Career counseling including resume building and mock interview sessions with experts.
Course Name – SEO & Digital Marketing Certification
GET-IN-TOUCH @ +97 1585949352 or +97 1564893952 / info@bclame.com
Delphi
A top education training provider, DELPHI places emphasis on producing skilled professionals who can enhance job productivity.
DELPHI's 'SEO In 1 Week' certification program since inception has attracted massive demand in the market. Unique and innovative, the course helps to upgrade skills to cope with prevalent market trends. At the end of the course, you as a student will learn how to optimize a website and become an in-demand SEO expert.
HIGHPOINTS
· Best professional Certification SEO course in Dubai.
· Course does not require any prior knowledge.
· Learner and beginner-friendly modules.
· 6 hours of LIVE classes with 50 hours of self-paced learning.
· Interactive learning sessions.
· Placement assistance facility.
· Certifications from Google / SEMRUSH.
GET-IN-TOUCH @ + 971 4 396 3634 + 971 52 908 6650 / info@edudelphi.com
Simplilearn
It is among the best training providers with world's leading certification courses.
SEO course in Dubai at Simplilearn covers everything from the basic to the advanced levels. It is ideal for those who want to learn SEO practices. At the end of the course, learners will become thorough with all the aspects of SEO like analytics, keyword research, link building, technical SEO, etc.
HIGHPOINTS
· Course touches upon every area of SEO. From SEO foundations to Advanced SEO, Advanced Web Analytics, Advanced Content Marketing, etc. Aside from this, Google's popular tools like Keyword Trends & Search Console are also taught.
· 8X higher live interaction with LIVE online classes.
· 20 + real life industry based projects.
· Certified Trainers who are industry experts.
· 100 percent money-back guarantee.
GET-IN-TOUCH – Use the form on the right of any page on the Simplilearn Website. Then select the LIVE Chat Link OR Contact Help & Support.
Edoxi Training Institute
A top professional training education provider in the Middle East, Edoxi Training Institute's motto is to transform people's careers.
'SEC Specialist Training' course offered in Dubai aims at delivering professional training as per global standards. The course teaches learners to learn the process of driving traffic to websites through organic search results on search engines.
HIGHPOINTS
· Quality course with focus on learning to research on keywords targeted for a website. In addition, the course emphasizes the importance of on-page and off-page optimization.
· Self-paced learning option offered. This can be had from industry-led instructors.
· Certificate is approved by the Ministry of Education, UAE.
The course's motto is to ensure that the leaner at the end of the course becomes a master specialist in SEO.
For enrolment, GET-IN-TOUCH @ on 04 3801666 OR info@edoxitraining.com
SEO International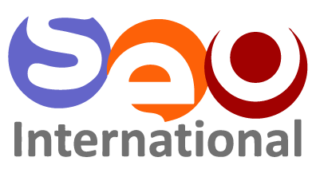 A Google partner, SEO International offers world-class online Digital Marketing courses in the UAE including Dubai.
SEO International's '1 day SEO course in Dubai' focuses on the best SEO ideas, practices, tips, tools, techniques, and strategies. Ideal for working professionals, entrepreneurs, students, freelancers, etc, the course will teach them on how to improve website search ranking naturally, and earn quality leads and customers'.
HIGHPOINTS
· One-of-a-kind SEO course in the UAE. The course provides expertise and value to learners.
· Certified faculty with proven expertise and knowledge in SEO.
· Hands-on learning sessions. This sessions touches upon keyword analysis, backlinks and how to build them, content optimization, etc.
· Training program involving best SEO practices, strategies, and tools.
GET-IN-TOUCH @ najam@seointl.net / +971 4 263 6936
Learners Point Academy
A top SEO teaching and training institute, Learners Point Academy SEO courses are customized to the latest trends; and also extremely cost-effective.
Students get to learn not just the basics of SEO but also get to learn advanced SEO that covers website optimization for high SERP ranking. Hands-on learning methodology helps students to practice on keyword optimization, etc to improve SEO ranking and drive website traffic.
HIGHPOINTS
· Course duration is of 4 weeks.
· Certified expert instructors who use state-of-the-art teaching methods.
· 3 categories of teaching. They include instructor-led classroom-based group coaching; one-to-one training sessions; & high-class Live & interactive online sessions.
· Training programs of industry standards. This includes case studies and assignments.
· Hands-on experience programs.
· Certificate is valued all over the Middle East.
· Career guidance cell. It facilitates placement in successful companies.
GET-IN-TOUCH @ +97 1554034875 / info@learnerspoint.org
ACTE
ACTE Dubai offers quality SEO training by expert trainers across more than 27 plus branches.
ACTE 'Certified SEO Training' course is made to assist learners through all the aspects of SEO, basic and advanced. From introductory techniques to advanced programming skills, the course touches upon every area of SEO.
HIGHPOINTS
· Course is of 40 hours duration.
· 100 percent job-oriented training.
· Classroom and weekend training. Students have the option of fast route time that's most convenient for them.
· Free demo classes available.
· State-of-the-art lab facilities. This will ensure real-time certification experience.
· Certification guidance.
· 100% placement assistance and service. Several students have been placed successfully in major MNCs.
Aside from the above, ACTE Dubai also offers difficult certificates of completion.
GET-IN-TOUCH @ +91-8376 802 119 / support@acte.in
Knowledge Hut
A top training provider, Knowledge Hub's motto is to help people and companies across industries bridge their skills gap,
The SEO course at Knowledge Hut in Dubai covers both basic and advanced SEO versions. This will equip learners with the requisite skills and trains them on how to improve rankings on SERPs, and sustain visibility.
HIGHPOINTS
· Variety in learning modes with options. This includes e-learning, classroom, and online. They blend workshops and learning.
· 8 hours involving LIVE, instructor-led sessions.
· Mix of classroom and practical sessions.
· Hands-on learning; this includes intense group exercises, and theory-backed practical case studies with practice.
· Special session on learning master concepts; this involves case studies and activities
· Certified instructors who are industry experts.
· Updated Curriculum inclusive of all concepts with the latest SEO tools and techniques. The comprehensive Courseware; can be downloaded.
· Course certificate is nationally and internationally recognized.
· Career guidance by experts. This will help to overcome challenges and embark on a successful career as an SEO expert.
GET-IN-TOUCH @ reachus@knowledgehut.com / Toll Free 8000180860
Alpha Academy

A leading IT Training provider in the UAE, Alpha Academy 'Professional Diploma in SEO' course aims teaching learners to become an SEO expert. The focus is on enabling the learner to use and integrate SEO tool in web development activities.
As a student, you will also get to explore basic programming skills that can be leveraged to implement SEO.
HIGHPOINTS
· High quality Level Three course that is one of the best selling courses worldwide.
· Duration period of 2 days and 15 hours.
· Friendly and experienced instructors. They offer full weekday support, even through email.
· Access of 12 months to course materials.
· Individual progress in the course can be tracked through own learning portal.
· Efficient examination system with instant results.
· One-time payment with final exams at the start itself. There are no hidden fees.
· Round-the-clock support. This is a part of the course program.
· Accredited certificate (CPD Certification) that is valued across the Middle East.
· 24/7 Customer Support via LIVE Chat.
GET-IN-TOUCH @ info@alphaacademy.org
Digital Almighty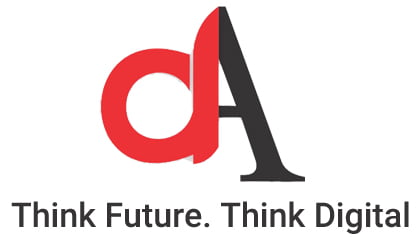 Since inception in Dubai, Digital Almighty has been setting benchmark for training in specialization programs. As a result, the courses have become popular. Today, many professionals and corporates enroll for these programs.
A certified partner of Google, Digital Almighty's advanced SEO courses in Dubai come with options. Different SEO courses exist for bloggers, business owners, beginners, marketers, etc. They touch upon all relevant topics, like keyword research, Google Analytics & WebMaster Tools, Video Optimization, etc.
HIGHPOINTS
· Faculty of certified professionals with proven knowhow in their domain areas.
· Course programs and syllabus are crafted by industry experts.
· Hands-on learning through LIVE online classes.
· State-0f-the-art training facilities. They come with access to career monitoring, resources, and placement support.
· Certificate that is globally recognized.
The certifications are also provided in collaborations with noted names like Google, Facebook, HubSpot, etc.
GET-IN-TOUCH @ info@digitalalmighty.com / +971 4333 6690
Beontop, Dubai
BEANTOP in Dubai is a top SEO & Digital Agency. It is well-known for its CMS which became the main platform for all developments.
It offers one of the best SEO courses in Dubai – 'LIVE Online SEO Course' of 4 sessions' duration. The course covers not just the basics of SEO knowledge but also about the special techniques used in the real-world of work. This will help students to understand SEO concepts and use it to facilitate top website ranking for Google Organic Search. The course also teaches about the strategies and secrets to attain 1st page ranking on Google.
HIGHPOINTS
4 sessions (Every Sunday & Wednesday); the course runs from 6.30 pm to 8.30 pm.
Trainer is Vadim Yudin, a professional practical Digital Marketing expert at BEANTOP & Darvin Studio . He has 12 years of experience in SEO & helped achieve top organic results for hundreds of websites from varied niches.
Get-In-Touch @ info@beontop.ae +97145547316
Modul Dubai
Founded in 1908, Modul University is widely acclaimed as Austria's leading international university. Known for its quality education courses, it offers them all, from BBA to B Sc, MBA, PH.D, etc.
It now brings its rich excellence in education to Dubai. Modul Dubai accredited by the Agency For Quality Assurance & Accreditation Austria (AQ Austria), offers a high-class 2-days SEO course 'Search Engine Optimization & Marketing'. The course teaches how to derive business value from SEO and how to make products/services visible online.
HIGHPOINTS
World-class faculty with leading industry experts.
Student gets instant access to expertise and knowledge.
Flexible Schedule with business-friendly modes for working professionals; once-a-month, weekend classes.
Networking opportunities. This will facilitate interaction closely with fellow students & talented people from all over the world.
Program certificate approved by KHDA (Knowledge & Huan Development Authority).
Certificate valued all across the Middle East and even in some major nations in the world.
GET-IN-TOUCH @ admissions@modul.ac.ae / +971 52 646 1870
Sanisoft

A leading education training provider, SANISOFT (a unit of Sanisoft Information Technologies) offers several quality education programs.
Its 'SEO Course in Dubai' is a practical-oriented course for SEO training, inclusive of certification assistance and advanced lab facilities in Dubai.
HIGHPOINTS 
40 hours plus course duration.
Mix of Online / Offline classes. This ensures maximum flexibility. Students will have the option to study late evening or early mornings; and regular mode or fast-track study program.
World-class infrastructure including industry level lab setup.
Certified trainers with 10 years plus experience.
Certification assistance and support.
Over 100 and still counting completed batches.
LIVE practical sessions with focus on interactive and instructor-led training.
High-class study course materials.
Personalized attention with training for each student.
Free Wi-Fi & industry level setup access.
Free demo classes.
Aside from the above, the institute also offers 'Mentorship Program'. This will ensure lifetime training and support, even after the students have completed their course; they are welcome to come back and study again anytime.
The institute also offers 'Corporate Training' courses. The training courses designed by experts will be adapted to the company's requirements.
GET-IN-TOUCH @ training@sanisoft-it.com / +971 553575426
Bright Future Training Institute
An affiliate partner of British Council, Bright Future Training Institute (BFTI) consistently generates 7-9 bands of IELTS Academic and IELTS General Tests. With its good blend of senior educationists and young breed of energetic trainers on its faculty, it stays committed to generate quality results.
Its SEO Specialist Training Program combines the best of SEO practice training of international standards. Students get to acquire high-class SEO optimization knowhow and skills. This will help them to upgrade websites for relevant keywords and make it eligible for top listing in search engines.
HIGHPOINTS
State-of-the infrastructure.
Faculty of certified instructors.
Maximum training practice. This helps to acquire skills in SEO Optimization & Project Management.
The course is suitable for both beginners to SEO and anyone having HTML edition skills & basic knowledge of Internet,
GET-IN-TOUCH @ +971 4 379
5904 +971 559234565 / info@bftraining.ae
Global Business Advisors

A UK based institute, Global Business Advisors (GBA) offers an extensive range of training programs with operations in 15 countries. It now caters to the UAE market, offering corporate training of over 200 courses.
One such course 'Advance Skills in SEO' is an excellent bespoke training program in SEO. It disseminates specialized training that helps students to learn everything about SEO skills. From optimizing website content and ranking to learning algorithms of all search engines including Google Search, and more, the course is specially designed by top notch SEO experts.
HIGHPOINTS
5-day course. It combines a mix of Online Learning / In-Class / In-House.
World-class infrastructure with top notch facilities.
Pool of certified instructors with proven experience in domain areas.
Practical and LIVE examples of advanced SEO techniques. This will give real-world exposure.
GET-IN-TOUCH @ sales@gbacorporate.co.uk / +44 (020) 38836030
Known for its industrial-oriented hands-on training on Industrial Automation in UAE, it is a KHDA approved Institute. All its training programs teach the latest in technological advancements and trends. Some such programs include PLC, SCADA, DCS, HMI, VFD, Panel Design, Electrical Controls, and so on.
It's 'Certified Search Engine Optimization Professional (SEO) training program equips delegates with the appropriate knowledge and understanding of SEO services. Delegates will get to learn about the techniques and methods on how to maximize the number of visitors to a website and ensure high website's ranking on search result pages.
HIGHPOINTS
Course is of 12 hours duration.
Practical-oriented training that teaches how to design, manage, and operate SEO techniques and methodologies.
Course is approved and accredited by Dubai Govt. KHDA.
100% practical sessions.
GET-IN-TOUCH @ +91 9846 770 771 E: info@ipcsautomation.com
Niptech, Dubai
NIPTECH (NLP Techforma), a leading program training provider in Dubai, offers online education skill-development and oriented courses and services.
With focus on providing the best education worldwide at affordable rates, the institute seeks to bridge skill gap; and also help professionals upskill in a short span of time.
Its 'SEO Training In Dubai' course inclusive of employment assistance, is a career-oriented course that aims at upgrading skills. The course teaches every aspect of SEO like Technical SEO, On & Off-Page Optimization, etc; and how to master keyword research and competitor analysis; create SEO-oriented content; conduct SEO audit; Track Algorithm changes; etc.
HIGHPOINTS
Certified industry experts conduct hands-on training.
LIVE online courses with LIVE projects.
Five projects – SEO structure planning; Keyword Analysis & Research; Marketing plan; Website Audit Documentation; & Inbound Link Building.
8 weeks of paid internships.
Hands-on assignments with weekly evaluations.
Full internship support.
Professional certification program with access to course content for 90 days.
Aside from SEO, the course also teaches about Content Marketing; Web Analytics; Keyword Research; Website Optimization; URL Management; & Google Tools.
GET-IN-TOUCH @ info@nlptechforma.com +971 50 222 1981
Digimantis
A certified organization in UAE & leading SEO coaching centre in Dubai, DIGIMANTIS (Symmetrios) is known for its many results-driven SEO training courses.
Its SEO course, "Advanced SEO Specialist Training Course", teaches not only all about SEO but also about how Google algorithm works; what consumers search for and their intent; actual search terms/phrases used in Google; and so on. Aside from this, the course also teaches site optimization; link-building – linking from higher authority sites; etc.
HIGHPOINTS
World-class learning and training infrastructure.
Certified SEO experts conduct online classes. Students can participate with their instructors during the LIVE session.
Course available in English and Arabic.
To enroll in the course, Get-In-Touch @  +971 12341 4568 / info@digimantis.com
Once registered, classes can be taken from anywhere.
Amcc Institute
A leading training organization for individuals and corporate alike, AMCC Institute in Dubai offers knowledgeable and in-demand courses.
One such course, "Advanced SEO & SEM", is a certificate of completion approved by the Ministry of Education. The course covers SEO with SEM in depth, from the essence of SEO to its usage in a broad context and improving online presence and business.
HIGHPOINTS
High-class classroom training with excellent teaching and learning environment.
Experienced & certified trainer.
Theory and practical's is given equal importance, with creative and cooperative learning methodologies.
Project-oriented training.
Customized training materials inclusive of recorded videos of complete training sessions.
Free revision of training sessions.
Certificate of Completion approved by the Ministry of Education, UAE.
GET-IN-TOUCH @ amcinstituteuae@gmail.com +971 4 221 2266
IICT Adjudged as the best SEO Certification Institute in Dubai, IICT Training Institute offers real-time and placement focused SEO Training in Dubai. The SEO courses offered come with the option of both classroom and online training in Dubai.
Its 'SEO Training Course' covers everything from the basic to the advanced, with placement assistance designed to help students with jobs in major MNC companies in Dubai.
HIGHPOINTS
World class infrastructure with lab facilities.
Certified SEO trainers who are experts and experienced working professionals.
Hands-on real-time multiple SEO projects.
Course syllabus with content customized to students requirement.
SEO Placement Training.
5000 plus students trained in SEO course to date.
100% placement support. 2000 plus students have been placed to date.
GET-IN-TOUCH @ info@traininginchrompet.com / +91-9003853466
CONCLUSION
So there you are, the above are among the best SEO courses in Dubai.
Selecting the best SEO courses in Dubai & institute can be dicey, when you consider the above 10 are among the best in Dubai. 
To arrive at the truly best SEO courses in Dubai, you need to find out about their track record and look-up testimonials section in the website. Aside from this, interact with past and present students. This will give you proper insight into what they actually are and can deliver. Wireframes Digital, the best SEO agency in Dubai has a proven track record of delivering high ROI to it's clients. 


Drop your details or chat with us & we will help you to rank your business on 1st page of Google!!