In today's digitized world, 93 percent of customer interactions online begin with a simple search engine query.  In many cases, they often begin with no specific brand name in mind.
To get noticed by Google and also catch searchers' attention, you need to look at integrating proper SEO elements into your website. For that to happen, you would be better off by partnering with a top SEO agency in India.
If that sounds ok, you will probably be wondering next what SEO charges will such a SEO agency in India charge.
TYPES OF SEO PRICING MODELS
SEO agencies offer different types of pricing structures. Hence, what an SEO agency charges for your SEO requirements depends on what kind of pricing structure your business chooses.
 Under this pricing model, the customer pays to the SEO agency an hourly amount that is, ranging from $100 to $200 in US dollar terms, for the SEO services rendered during the period; and the number of hours spent on the project. Due to its limited time period slot, this pricing model is rarely used in SEO projects as almost all SEO projects require long-term planning and execution to obtain results.
It is the most popular and sought-after SEO pricing model, in India as well as countries like the U.S., etc; and also most used by larger SEO agencies. Under this SEO pricing model, the customer pays a fixed monthly amount for carrying out SEO work on the website; SEO services rendered during the month; and finally, managing the SEO campaign from end-to-end.
Aside from this, monthly SEO pricing model comes with packages that offer additional services like keyword research, competitor research analysis, link building, technical and content marketing audits, SEO-friendly content writing, technical consultation, and SEO-related insights. Some SEO agencies even offer customized monthly plan for an agreed price.
In U.S. dollar terms, on an average, a monthly SEO pricing model can cost $10,000. Overall, it can vary from $10,000 to as much as $2, 00,000 and up, a month based on the number of SEO-related services agreed to.
Because of its stable pricing mechanism and number of services offered, monthly SEO pricing model is much sought-after and popular. Many businesses seek it with the intention of a long-term partnership with the SEO agency.
This SEO pricing model involves payment of a lump-sum amount (one-off fee) for a SEO project.
Businesses and individuals who look to seal this SEO pricing model, are those who are clear about their business requirements, and lay down their SEO requirements and goals before committing to agree to the project scope and project cost. A good positive of this pricing model is customization. Mostly, SEO freelancers and small SEO agencies use this SEO pricing model.
In U.S. dollar terms, the average SEO charges can range from $1,000 to $1 million and upwards. The final amount agreed upon depends upon the nature of SEO project, project timeline duration, and the number of services agreed upon.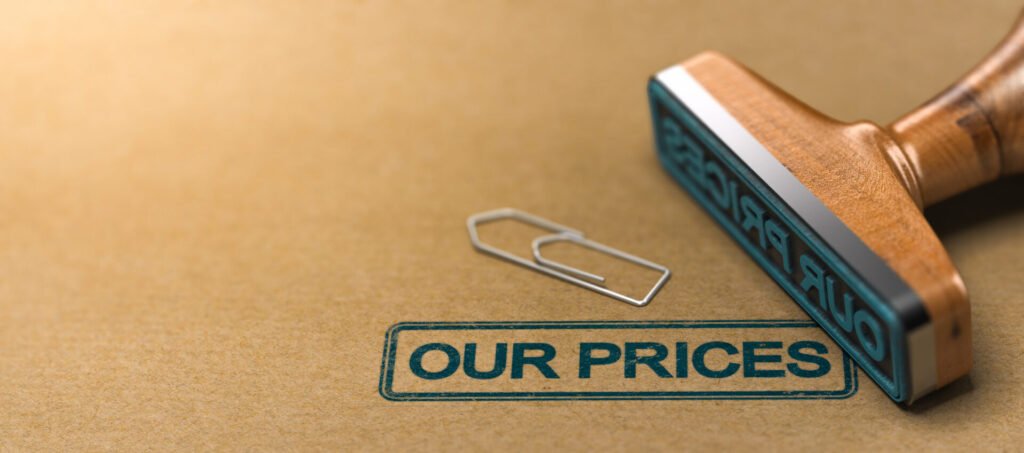 WHAT FACTORS PLAY A ROLE IN SEO PRICING?
Whatever the SEO pricing model you choose, the final SEO pricing can be impacted by different factors.
That is, your business is…
RELATED TO WHICH TYPE OF INDUSTRY
 The industry your business is related plays a key role. That is, what kind of industry your business comes under and what kind of business it exactly does. The final SEO pricing is largely based on how many monthly searches a specific industry attracts and has.
There are certain industry categories like finance, car mechanics and repairs, medical offices, lawyers, etc, that are more likely to market online than others and hence are competitive. Similarly, there are other categories like real estate, software business, marketing services, home improvements, etc, that require highly competitive keywords, making them even more expensive. A good example can be said of a company that attracts thousands of searches a month for its services. Such companies are more likely to spend more on SEO packages primarily to outrank their competitors.
The size of your business also matters. If your business is big and operating at an enterprise level, then it will require the best of SEO strategy which only the best of SEO agencies can offer. These agencies factor in the size and goals of your business and the revenue it generates per year or even month, when arriving at the final SEO charge.
Overall, SEO agencies charge more for niche business categories that use longer keyword phrases and additional keywords with lower competition.
LOCATED IN WHICH GEOGRAPHIC LOCATION
The geographic location where your business is located matters a lot. Herein, the specific part of the area that is being targeted and size of the population in the area play a key role.  
Suppose your business offers EV repair services and is located in regions that use EVs a lot, then it is bound to attract more business inquiries.
Overall, the costs for localized SEO packages are generally more in big cities or heavily concentrated metropolitan areas, than in small towns and cities.
IS HIRING WHAT KIND OF SEO PROVIDER
The kind of SEO provider your business is looking to hire plays a vital role. Aside from this, the SEO service provider's location is also critical.
SEO agencies with more expertise and experience charge more and the more you pay such agencies, the better SEO services they will provide. These SEO agencies generally tend to charge higher fees as they produce results.
Now, if the SEO agency in India is located in a big and prominent city like Mumbai, they are likely to charge higher rates for not only delivering better quality and result-oriented SEO results but also for incurring overheads during the rendering of the SEO services.
IS OPTING FOR WHICH SEO PRICING MODEL
SEO charges also factor in which kind of SEO pricing model your business chooses, and the number of SEO services that is offered under the pricing model. This means, the more SEO services is offered, the higher will be the SEO pricing which eventually will determine the SEO charges.
If your business opts for hourly SEO pricing, then it can stay assured that the SEO charges will be reasonable. However, the hourly rates can mount up if the SEO project goes beyond the allocated hour period.
IS HIRING WHAT KIND OF SEO SERVICES
The type of SEO service your business looks for also plays a key role.
Often in many cases, SEO pricing is determined by whether you're looking to get your website optimized for organic search and build up a review profile. This apart from the kind and size of content the website contains determines not only the SEO charges but also determines which kind of SEO pricing model would be best suitable for your business' needs.
Now, if your business is looking to merely set-up Google My Business Accounts and optimize the site tags, then it would require a one-time cost for a project. On the other hand, if your business would also like to have a robust blog presence and wants to achieve higher SERP ranking, then monthly SEO pricing model would make for an ideal choice.
IS PRESENTLY ENJOYING WHAT LEVEL OF BRAND AWARENESS & VISIBILITY
The level of brand awareness and visibility your business enjoys presently plays a key role in influencing the final SEO charges.
Generally, SEO pricing tends to change in line with the present level of brand appeal, awareness, and visibility. For instance, if your business is still working its way up and its brand has a modest appeal then the SEO charges will be moderate. Similarly, if it has a huge brand appeal and visibility with an established search presence, the focus will be more on content optimization and maintenance which in turn means higher SEO charges.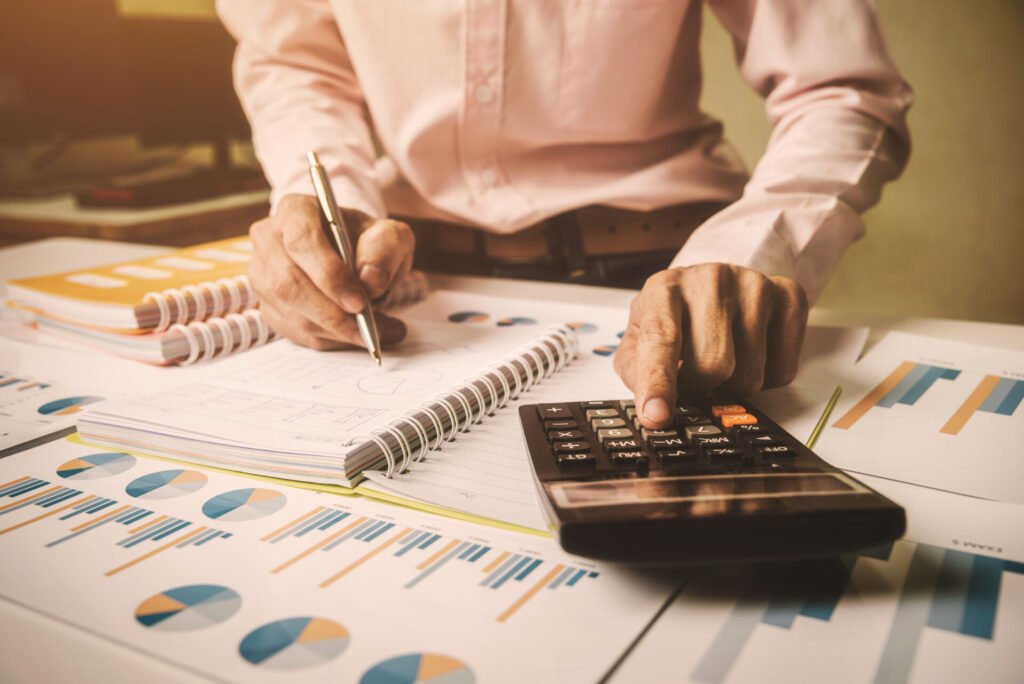 HOW SEO CHARGES ARE ARRIVED AT?
There are a lot of factors that go into determining SEO charges.
To begin with, your business will need to provide certain information about it to obtain an accurate estimate of SEO pricing. Like the existing status of its search presence; average revenue per sale and close rate of leads to sales; campaign goals; and marketing budget allocated for the project. In addition, it also depends on the goals your business is looking to achieve with the SEO plan; if your business goals are high then it should be ready to pay more to meet them.
This will help the SEO agency in India or anywhere else to exactly gauge the kind of SEO-friendly content required, the duration-period of the project, the kind of work that is required and needs to be done, and finally, the kind of contract that is suitable for the project.
The more SEO services you hire and the more results you expect from the SEO services, as well as the more help you need like fixing of technical issues or issues with Google penalties, the more you should look to pay to get what you want.
Overall, SEO pricing factors differ from customer to customer.
WHAT YOU SHOULD DO?
With several factors playing a role in SEO pricing and so many options offered by varied SEO pricing models, you need to play safe on hiring an SEO agency.
To play safe, understand your expectations of ROI on SEO and what you're likely to see.
What however makes this difficult is that ROI can be difficult to calculate and measure.
Make it easy by first looking-up the cost of investment. This should be followed by tracking and measuring the value and rate of conversions. Herein, Google Analytics will provide you the conversion rates on all website traffic and also how much of revenue is likely to be generated from each search channel.
Arrive at your expectations of ROI by using formula: (Revenue – Cost of Investment) / Cost Of Investment.
Now, if your business revenue for a particular period is Rs 3,00,000, and you are spending Rs 1,50,000 on SEO in that time, then your ROI is likely to be 40 percent.
Whatever your eventual decision, remember that with over 5.6 billion searches happening on Google every day and most people not opting to go beyond the first search page of Google, it is well worth to invest in a SEO agency in India like Wireframes Digital, a top SEO agency in Mumbai and India, to boost your website's ranking and grow your business.
CONCLUSION
Even with so much of progress in SEO technologies, it is difficult to exactly estimate the precise SEO charges, whether you're living in India or the U.S. or the U.K. or for that matter anywhere else in the world.
So, what you need to do is to carefully weigh all the factors and insights that go into the making of SEO charges, and make your own calculation. You will arrive at a particular figure. If you feel that figure is a suitable return on your investment then opt for that SEO charges