Wondering how to improve the quality of your website traffic and earn more leads? Or want to redesign your website to make it more impactful?
Whatever, it is, do an seo audit of your website before deciding the same.
This will help you learn about your website's effectiveness and which web pages are performing well and not-well. Simply put, it will pinpoint problem areas that need to be addressed immediately.
There are umpteen seo audit tools today. This can leave you puzzled as to which among them to try out.
Best seo audit tools
There is no specific one-size fits seo audit tool. Each of the tools today is good in own way. But there are some that are better than the rest.
The five of the best seo audit tools (not necessarily in ranking order) are:
1. Google search console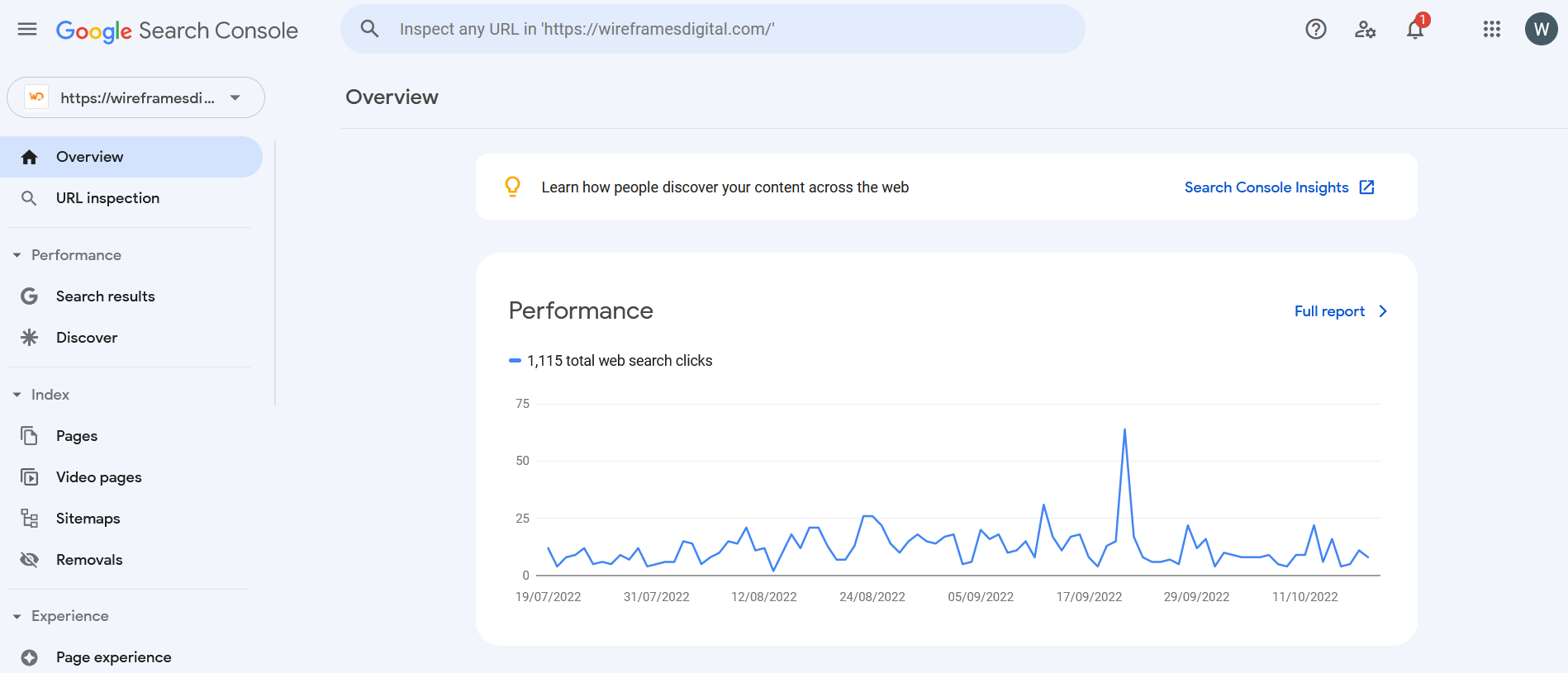 Pricing: free
If you're looking to improve your website's performance in google's organic search, then google search console should be your choice.
It comprises of a number of tools.
Why use it?
It offers great features like:
Index analysis
Crawling and indexing are important to help your website rank in searches. This is where this feature of google search console helps to analyze your urls. After analysis, it provides details about google's ability to crawl and index on your website pages.
When compared to other tools, google search console can also see if your website has web pages that have not yet been crawled or indexed properly. Additionally, it will also let you know how many web pages are in google index (inspection tool is used for this – it submits a page for indexing).
Analytics & metrics
This feature will let you know about the number of clicks, impressions, average click-through-rate (ctr), and average position, your website has generated.
Search performance tracking
It is important to know how your search activity is performing.
This feature lets you see what kind of queries is driving users to visit your website. The data obtained will help you analyze your site's position in the serps; and get an idea on how to improve site's ranking further.
Website error tracking
This feature comes into play if you're having issues with your website.
It will let you identify issues your urls are having. The insights obtained will help you to undertake immediate repairs and enhance your seo.
What benefits it offers?
Google search console:
Conducts an initial seo strategy from scratch. In addition, it can also update your seo strategy with fresh keywords.
Monitors, debugs, and optimizes your website. You don't have to know coding to use it.
Lets you know how mobile-friendly your website is.
Lets you know about keywords that your website's pages are currently ranking for.
Analyzes different aspects of your website. This will help you understand your website's weak areas. As a result, steps can be taken to improve them and also improve your seo.
Ensures your website appears in the serps for search phrases and terms the user is looking for.
Allows you to audit website's technical on-page and off-page seo.
Overall, google search console is an excellent tool for highlighting issues your website is having. Using the insights gathered, you can fix them and improve your seo as well.
2. Google Analytics
Pricing: free / paid
There are many businesses who understand that they need to improve their seo. But they do not have the requisite data to undertake positive changes.
This is where google analytics audit comes into place.
It is a complete seo audit tool that does a complete and comprehensive service of your entire ga set-up.
What benefits it offers?
Google analytics audit:
Lets you know how your website performs in search results.
Helps you understand which channels drive traffic for your site. This will let you know whether the traffic drive is high or low. If low, it indicates your seo needs to be improved.
Gives you an in-depth purview about users' behavior on your website. You will get to know which pages have high views, and exit rate. If they are low, then it indicates that the pages need to be optimized to improve their metrics.
Lay down engagement metrics. Herein, site content reports can be used to fix engagement metrics on each web page. Additionally, the same can be done for directories; page-exit metrics; and acquisition; and behavior and convenience of landing pages.
Filters referral traffic. This way, it will let you know about fake traffic and help get rid of them as they can potentially ruin your seo reports.
Compare organic with non-organic website traffic. This will help you understand which channels the visitors are coming from to your site. With the data gathered, such channels can be optimized to fuel more traffic flow.
Identify which of the channels are facilitating the most conversions. Herein, the multi-channel report's assisted conversions feature plays a key role. It helps bring value to your business.
Lets you know your website's page speed and load time. Additionally, it will let you know where improvements need to be made.
Google analytics has a paid as well as free version. The free version is good enough to help manage your website's seo. But you get better results if you pair it with google search console. This will ensure all of your website's seo data is centrally located and compiled. This way, you can use queries to spot out areas that need improvements. Additionally, you will also understand what kind of keywords and phrases need to be used that will help your website and web pages rank higher.
Free version is best used by companies or individuals who know how to use it and interpret seo data to facilitate changes. Else, it is recommended to enlist the expertise of a top seo agency in india like wireframes digital to do the task and help you read the data from google analytics.
Pricing: free / paid;
there are four pricing options. What package you choose will indicate what features you can get access to.
Ahrefs is a comprehensive seo audit tool that gives you information relating to different characteristics of your seo.
Features
Site explorer
It lets you audit your competitor's keyword rankings and backlinks. The data obtained can be used to optimize your seo strategy and also learn about opportunities that will let you outperform your competitors.
Keyword explorer
Seo predominantly revolves around keywords that help to find relevant results.
Using this feature, you can type a keyword. You will get to understand its monthly search volume, keyword difficulty, and how many clicks are going to organic results versus paid ones.
This way you can
• identify the type of keywords your site must rank for in search results. Based on the information obtained, your web pages can be optimized for relevant terms.
• filter through all keywords quickly by setting-up the keywords difficulty score. This will help to narrow the database.
Site audit
It lets you analyze your website for any seo issues you might be having. The information gathered will let you know what's preventing your website from ranking higher. Accordingly, steps can be taken to facilitate improvements to rank better.
What benefits it offers?
Ahrefs
Gives a history of your website, and lets you know whether you have had any ranked search results in the past for a keyword. Based on data gathered, you can cross-check keyword reports for your site and its ranking history.
Displays all recently added keywords in its database containing your seed keyword as phrase match.
Updates consistently the keywords database with new data. This will let you know what kind of new topics your potential customers' are looking for currently.
Displays the links or websites that are trying to challenge the existing top 10 ranked pages for a keyword. This way you get to know whether your serps are stable or volatile. Volatile serps indicates constant changes in top 10 rankings.
Lets you see the average search volume for every keyword. Additionally, you also get to see the top 10 ranking pages for a keyword phrase; and estimate of the total monthly organic search traffic generated. You can see traffic estimates for a country or global search.
Allows you to find out about the content gap that exists between your site with other sites that also offer identical content. This can be seen at a page kt subfolder level. It will help you to identify where the gap lies, and where the content needs to be changed to generate more traffic.
Ahrefs also offers quality reporting tools. These can be used to
Audit the website and find out toxic outbound links, if any are there.
See the backlinks on the website. Then you can identify the link injections or possible guest bloggers engaged in selling links on the website.
Overall, ahrefs is one of the best seo audit tools that will help you outperform your competitors.
Pricing: free
If you want your site to generate more traffic and earn qualified leads, you need to improve the seo of your site.
This is where hubspot website grader can help you.
It's a tool that grades your website against vital metrics like mobile readiness, performance, seo, and security; and measures your website's marketing efficiency.
What benefits it offers?
Hubspot's website grader
Lets you know about your site's performance in quick time. This will help you to spot out performance issues and also get actionable feedback on how they can be fixed.
Lets you know how your website's ux can be personalized to create a better user-experience for users.
Lets you know on how to optimize your website for mobile.
Lets you know how to implement your website's security with the best practices.
Gives you a report card with actionable insights about your seo efforts. Just enter your site's url to automatically receive it.
Gain access to a five-lesson hubspot academy course on website optimization. This will help you understand how to improve your site's specific problem areas.
Get on-demand support. And also learn how-to education on how to improve your website.
Pricing: free / paid
Any discussion on seo audit tools is incomplete without screaming frog.
It is an seo audit tool that allows you to crawl all the urls on any website. This will help to find possible technical errors and other major elements essential for auditing the website.
What makes it different from other seo audit tools is it also helps to find website programming errors pertaining to servers.
Features
Both free and paid versions of screaming frog offer features that help to
Find issues with links. You can identify broken links, errors, and redirects on your website. They all impact your site's seo negatively.
Identify identical content similar to the content on your site. As a result, immediate rectifications can be facilitated. Else google may find it difficult to estimate which page to rank for target keywords.
Analyze page titles and metadata. Title tag plays a key role in coercing users to click on your listing in the search results. By analyzing them, steps can be taken to improve click-through rate (ctr).
Aside from the above features, paid version also offers additional features like:

Crawl configuration.
Custom robots.Txt.
Custom source code search.
Search console and pagespeed insights integration.
Structured data & validation, and many more.

In addition to above extra features, it also offers free technical support. This will help you to monitor your seo strategy securely.
Screaming frog is a good option if you want to
Track issues that impact your seo. This will help you to quickly review seo elements like meta description and title tags.
Analyze the site content. This will help to find out areas that need to be improved upon.
Overall, it's a great option if you're looking to audit various parts of your seo strategy, and improve upon them.
There are many more quality seo audit tools like google trends, bing webmaster, etc.
But the above five are among the best of their kind in the online world today.
Conclusion
Seo audit tools' help you identify issues faced by your website well before google's crawlers picks them up.
This way, it will save your website from being downgraded in search rankings. And your business saved from negative publicity.