Today's patients are digital savvy. They like to research varied websites, blogs and social media outlets, looking for doctor's tips or find out about Healthcare companies and professionals available in their area. Some also use it to find job opportunities in the healthcare industry.
The rising importance of digital marketing for healthcare industry can be summarized from the following statistics.
Search for health-related information is the among the top five online search activities, 3rd in the ranking.
65% of searches for healthcare need start with online research.
77% of the consumers seeking medical details use search engines before they deciding to make an appointment with a doctor.
83% of the consumers seeking medical details, look-up a hospital's website before visiting it.
Out of every 20 searches, at least 1 search on Google relates to medical information and issues.
Connecting through websites and social media outlets, healthcare professionals and companies can engage more clients, increase patient's visit and eventually patients' referrals also. This is where a top SEO Company in Mumbai like Wireframes Digital can help your healthcare business develop a strong digital presence.
Influence Of Digital Marketing In Healthcare
Like all industries, healthcare too has been greatly influenced by Digital Marketing.
It has….
Overtaken Traditional Marketing
To broaden their business and reach out to more patients, healthcare industry need a robust marketing strategy, and to achieve customer satisfaction, it is important to deliver quality treatment and care.
However for your healthcare medical practice or hospital to achieve greater outreach, it is important that people know about it. This is possible only through digital marketing.
Digital marketing will make your healthcare medical practice or hospital visible to the public at large, and reach out to more people. With digitized marketing strategies inclusive of the right digital content, the healthcare industry as a whole will be able to generate more impact, not only locally but also globally.
By enlisting a leading Digital Marketing Agency in India like Wireframes Digital, your healthcare entity too can realize this goal.
Is Influencing Patient's Decisions
 More and more patients are going online to find about the nature of their symptoms and how it works and affects them, before they make a call to the doctor and fix an appointment.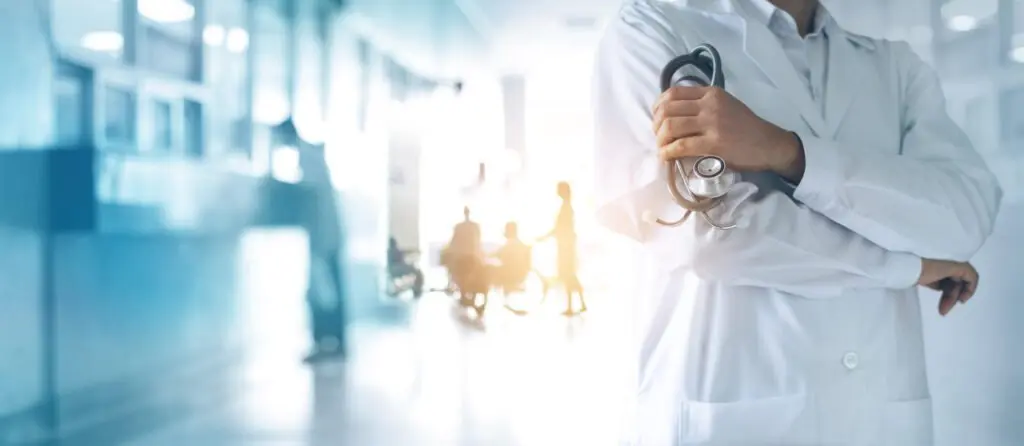 Majority of healthcare consumers today seek information online; as per a Google survey; over 78% patients use search engines prior to booking appointments at a healthcare destination.
Social media outlets likewise allow healthcare companies / professionals to effectively reach out to consumers who matter with relevant health information. According to a survey report, nearly 1/3rd of patients use social media sites like Facebook, Twitter, You Tube and other social media outlets for seeking out health-related information.
Facilitating Personalisation
 More data and information online allows healthcare marketers to deliver highly personalized messages through digital marketing mediums. This way, they can reach out to the right patients with the right message at the right time when it matters, eventually helping attract and retain patients.
With digital marketing, it is possible to track and measure campaign performance. The details thus obtained allows healthcare professionals and companies to make better informed decisions on how to improve their efforts and better their overall performance, and also take realistic marketing decisions that delivers results.
Ways To Promote Your Healthcare Business
You can promote your healthcare business in the following ways.
Social media platforms and Google Analytics can be used to learn about your audience, who they are and wherefrom they are, their demographics and tastes / preferences. This will give you an insight into what kind of pages they like, what they read, and what kind of health issues they search for and so on.
Post informative slides, animated videos and such likes, that deals with the most pressing health-related issues in general and also those happening across the globe. They can be posted either on the website or social media site, in a way that will help your medical business reach out to more people, faster and easier. 
Post positive reviews and testimonials by your patients on the website or in an article that can be later hosted on Google.
Aside from the above aspects, it is also possible to increase your local presence and reach through local online directories and health forum blogs.
Conclusion
With Digital Marketing, the healthcare industry has tremendous potential to grow further, expand its reach, and above all, effectively engage patients who matter.
By enlisting the proven expertise of a top Digital Marketing Agency in India like Wireframes Digital, your healthcare business can not only develop greater understanding of consumers / patients but can also deliver successful digital marketing campaigns to a wide spectrum of consumers / patients, across geographical boundaries.