If you're a healthcare service provider, an online presence is critical. Additionally, you also need a website designed by a top Web Design & Development Agency in India.
Whether you're a doctor running a medical practice or a healthcare service provider providing healthcare products/ services or a hospital / nursing home offering patient services, a website is a must.
In the U.S. more than 300 million people search online to find a medical practice or a healthcare provider.
A website that's designed by top Web Design & Development Agency in India like Wireframes Digital will act as the fulcrum of your online presence. It will also act as a gateway to reach out to more patients, across geographical boundaries.
Why A Web Design & Development Agency In India?
A website designed by a top Web Design & Development Agency in India will
Sell your healthcare brand to your prospective patients. A website will provide all details about your medical practice or healthcare business under one roof. Like what it offers and how it benefits, and what you brand values are. It will also let patients know what you are all about. The way it is presented will ultimately influence prospective patients.
Build your credibility and set you apart from your rivals. A website will project the nature of your work in a proper light. It will also convey the right message to your patients. This will give no scope for wrong information to spread. If you have no website, people may question your legitimate status and the viability of your work.
Attract prospective patients into your fold. This will increase your chances of convincing and converting them into quality patients. A well-designed website will create an impressive impact on your target-audience. It will also help attract patients from even abroad. Today, Indian Medical hospitals and clinics are known to be cost-effective. This makes them extremely popular with the NRIs and foreigners. Like in the US, patients in India too are researching about doctors online. If they happen to find your website during a search process, they can get-in-touch with you.
Help you gain insights about your patients. With analytic tools like Google Analytics, you can get to know who your site visitors are, what they look for, and what they actually seek. The data thus gained will help you to fine-tune your strategy that adapts to their needs. For instance, they could be looking for a specific service or treatment which your medical practice or healthcare business might not be offering. Insights on this through analytics data will compel you to add the same to your service offerings.
Incorporate updated information. Like the latest products/services offered; change in location address or contact numbers or work timings, if any; and such likes, including announcements about new events and landmarks. This will keep your site visitors updated on the latest about your healthcare business.
Protect your professional reputation and extend its reach. By projecting proper information about your medical practice or healthcare business, a website will give a correct picture. This will prevent the spread of fake news which otherwise can damage your reputation and destroy your hard-won credibility in the society.
Maintain, and grow your market share. Gone are the days when medical practitioners used to rely on word-of-mouth to spread the news about their medical practice. Today, a website does that many times more efficiently, reaching out to more people across geographical boundaries.
There is also a flip side to the Internet. Many patients gain access to irrelevant and unreliable information, and often take printouts of such information. This can be prevented if your website inclusive of authentic information is designed by a top Web Design & Development Agency in India like Wireframes Digital.
Your website can also provide links to reliable sources on various diseases that will properly educate your patients. Likewise, patients can also be referred to your website after the consultation process is over, for further answers to their queries.
For doctors with private practice, a website offers the benefit of value-added services. This can refer to details like clinic timings, route to the clinic, and reply form to facilitate answers to routine queries.
Finally, a website delivers low-cost advertising benefits. When compared to an advertisement or television commercial, it advertises your products/services at a much lower cost, with greater customer-reach and positive outcome.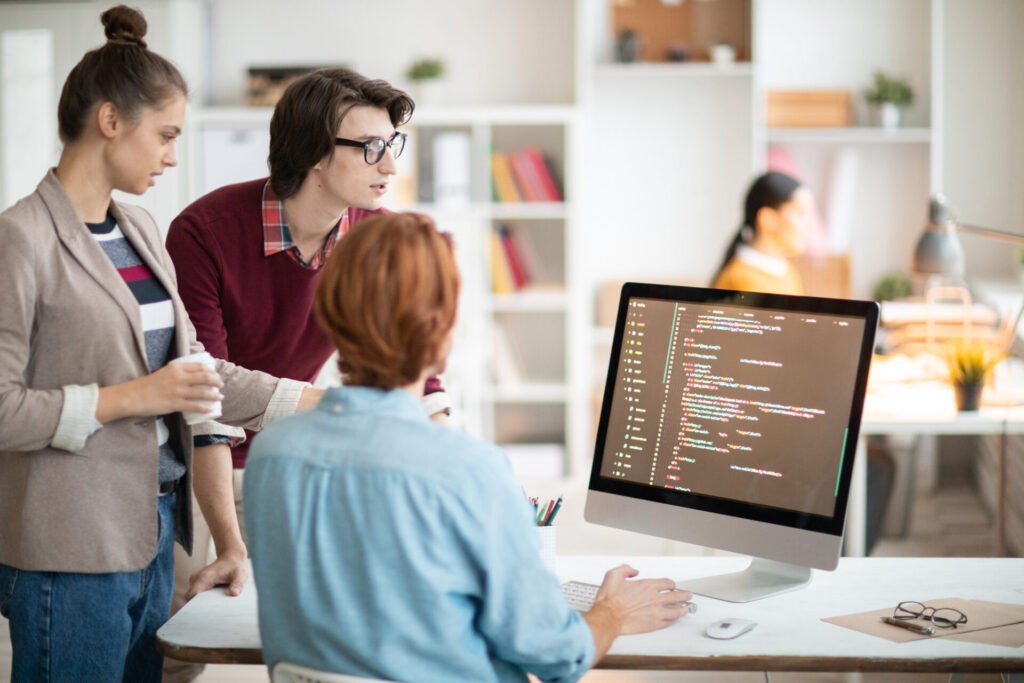 Make Your Website Count
Your website remains your digital platform to reach out to the patients. To make it count, it should be complete, with the right information in the right place.
This is where top Web Design & Development Agency in India, Wireframes Digital, can help. It can evaluate your website's design quality, and undertake steps to re-design and develop a website that contains
Precise information about what your medical practice or healthcare business. Like what it does, what it offers, and how they benefit interested patients, and so on. In case of a medical practice, it can be details about your doctor colleagues, if any, what medical area they specialize in and what treatments they handle, what is their qualifications and experience, etc.
Products/services offered and their costs. Details like how many are offered, what for they are meant, how much they cost, etc.
Timings. Details like the work timings including lunch and special break timings, and holidays including weekly holidays. Other details could include appointment scheduling (online and offline) with a doctor/specialist.
Testimonials/Reviews. This will give prospective patients a peek into the status of your reputation and how people perceive you and your work.
Online chat. This will allow patients to communicate with you and seek answers to queries regarding health issues or healthcare products/services offered and availability.
Emergency Utility. This feature will be useful when patients would like to seek an urgent appointment with the doctor or healthcare business owner.
Map. An interactive map is a must in any website. It is what that shows where you are located, the route to your location, and how people can find it quickly without hassles.
Feedback form. This will allow interested people to pen their impression about you, your work, and their experience with your medical practice/healthcare business, and submit them.
Aside from the above, having a blog section will be useful. It can have blogs inclusive of content and interesting images or photos, related to your nature of practice or business, trends and events in the world of healthcare, etc. Finally, having an advanced search facility will be immensely useful. It will allow site users to locate and find quickly the information they are looking for in your site.
As a top Web Design & Development Agency, Wireframes Digital will also ensure the following
RESPONSIVE DESIGN
In today's mobile-driven world, every website must be mobile-friendly and mobile-optimized. It must sport a responsive design that will not only make it user-friendly but will also ensure its functionality.
With Wireframes Digital, your website can sport a responsive design. This will appear alike on a desktop, tablet, and Smartphone, with the screen automatically adapting to the device's size.
SEAMLESS USER-EXPERIENCE
A website should not only be intuitive but should also be organized with an easy navigation facility.
Wireframes Digital with its strong proficiency in UX (User Experience design) will ensure that your website is intuitive and seamless with user-first design. This will also help site visitors to navigate the site quickly and get to the precise elements on the site easily.
SEO OPTIMISATION
More patients today are searching online for information on healthcare. Generally, they begin with a Google search. To appear in the Google search listing, your website needs to be well-optimized for enticing prospective patients/clients. This is where SEO will help your website to appear higher-up in organic Google search results.
A website designed by Wireframes Digital will make effective use of vital keywords, in a way that will make it well-calibrated for SEO, and attract quality links from credible websites and blogs. This will keep your website relevant with authority in your line of medical field.
WEBSITE & DATA SECURITY
Hacking is always a problem online. Your website too could become a victim of hacking, if it is not safe and secure. With Wireframes Digital, you will get a website that is built with the latest security features, including SSL (Hypertext Transfer Protocol Secure); and complies with international regulations like HIPAA. This will keep it well-protected from hackers and other intrusive elements.
If your website is not secured with HTTPS, then Google will flash a warning online with the message – 'Your connection to this site is not secure'. Such warnings will put off site visitors as a result of which you could lose valuable traffic.
ADA ACCESSIBILITY
The level of usability of a website matters a lot. For this, your website must be ADA accessibility.
Wireframes Digital will make your website ADA-accessible. This will enable it to accommodate features like adjustment of spacing in the site; enlarging site's font type, and size; page contents to be read loudly; and so on. All of these will ensure better patient-experience.
A website is available 24/7, 365 days a year. This means any one in any part of the world can browse it at any time they want, and get to know about you and your medical practice / healthcare business. It will also complement beautifully your other marketing services, traditional or digital in the sense, while marketing services lure the users to your website, the website will convert the users into patients.
So, now you know how a website can benefit your medical practice or healthcare business, and how it can help spread word about it, quickly and effectively.
But things don't happen just like that. To make it count, you need to have a well-designed and well-optimized website that is browser compatible and can work on any device from the desktop to tablet, laptop, mobile, and so on.
For that, you need the assistance of Wireframes Digital, a top Web Design and Development Agency in India.
Conclusion
As a premier Web Design & Development Agency in India, Wireframes Digital can design a website that is all-device and browser friendly. Working with a top Web Design & Development Agency in India like Wireframes Digital, you can also ensure that your website contains features that you would like to have.
Like for instance, online bill payment, downloadable forms, patient portals, etc, all of which will increase your practice or healthcare value proposition. Wireframes Digital can also be relied upon for your website's upkeep and maintenance, in line with international standards.