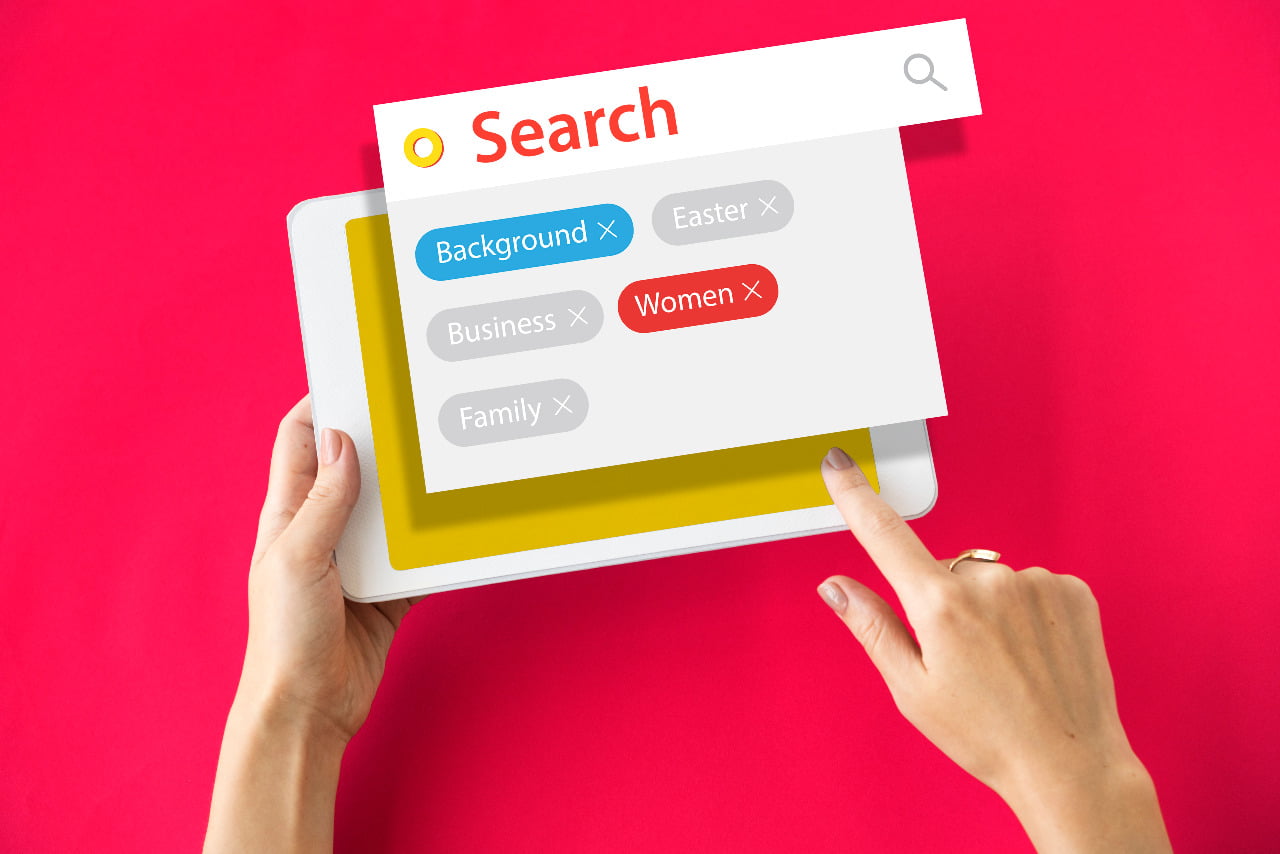 Simon ensor of searchenginewatch.Com once quoted, "first: focus on searcher's intent. This should underpin all of your activities' – research, creation, and distribution. What is the searcher really trying to achieve and how is your content helping him/her reach this goal?"
Just including good keywords to attract a good number of searches, is no longer considered smart seo. Today, you also need to know the searcher's intent when they are searching for a particular keyword. This will help to customize the content and give the searchers what exactly they look for.
Most people associate seo with incorporation of keywords in the content. Keywords in seo play a critical role. Without them, your content will not rank on any serp, nor will they stand out among the crowd. Many seo agencies in india work magic on search results using keywords.
4 Types Of Keywords
There are many types of keywords. But there four types of keywords that hold an extra edge over the others.
They include:
Keyword means a phrase or a word used by the searcher to search on the search engine for what he/she wants. This is what makes it so vital and hence regarded as the most foundational aspect of a seo strategy.
Informational Keywords
When people are on the internet, they generally browse to look for information they want. These searches look for keyword called as 'informational keyword'.
An informational keyword refers to queries that potential customers make during the early stages of their buying journey. Around 59 percent of shoppers use google to research for goods they plan to buy in-store or online. They all use informational keywords; and this clearly indicates the amount of search demand on the internet.
To make a website count, it must include quality content that caters to relevant informational queries. This will help to attract and engage upper-funnel customers'. Additionally, it will also result in more sales down the line; and improve the website's authority.
Informational keywords helps
• websites to rank high in serps. This will drive to generate leads or sales.
• blog posts, ebooks, or infographics that answer people's queries about a company does best.
• content marketing. They fuel traffic drive to a website.
• social media using them in discussions with followers. This can result in enhanced reach across varied networks.
On the whole, sufficient information in needed depth will help people to make informed decisions. This in turn will drive better purchases online.
Some examples of informational keywords include national tea day, information, site, how to, tea ingredients, directory, resources, etc.
Navigational Keywords
A navigational keyword refers to a query on google for a particular website or web page. The user's intention when using these keywords is to navigate to a specific page. The pages could be any kind of page that the users are probably already aware of but does not type in the web address. This is in stark contrast to informational keywords that users use to search for specific information.
Navigational keywords play a key role in purchase decisions. They are linked with what's called as 'taking into account' phrase. They can include anything from brand names to service names, product names, locations or just words like 'prices'; 'cost of', 'near me', etc. When the user types in a company name or a brand name in the search box, they are said to be executing a navigational search.
Navigational keywords help to
• find the correct website or physical location that offers the products they look for.
• play the role of organic sources of organic traffic. This is especially when the brand or the website happens to be popular and well-known.
Some examples of navigational keywords include 'where is café coffee day located; product blog, etc.
Commercial Keywords
A commercial keyword refers to a keyword that exposes the searcher's intention and interest around particular products or services.
Commercial keywords are useful for people in the 'consideration' stage of the marketing funnel. These people could be people who are interested in a specific product or service. The end-result of transactional keyword is it usually leads to a purchase.
To find the best commercial keywords, it's advisable to use google 'autocomplete'. All that's required to be done is to enter a specific phrase or keyword that best describes the searcher's target product. In other words, they relate to keywords or phrases that help the searcher find their target product or service.
Some examples include alternatives, best, review, top, i pad vs i phone, latest i phone reviews, etc.
An example of how commercial keywords are used – 'best digital marketing companies in mumbai'. The intention of the searcher is to get the best options.
Commercial keywords helps to
• zero-in on a specific product or service or company.
• target comparison articles, reviews, how-to articles, etc.
Simply put, commercial keywords create beneficial opportunities. This will help websites, blogs, etc, using them reach a specific audience; and facilitate their conversion into future customers'.
Transactional Keywords
A transactional keyword refers to a keyword that reflects the searcher's intention to purchase something. It can also be referred to a query that initiate action on a website at the earliest or indicates an intent to complete a transaction.
The intention of the searcher is to get through the sales funnel. This will require a website or blog to have content that targets niche keywords or keywords that only those 'who-in-the-know' would be searching for.
When the searcher uses transactional keywords, it signals that he/she has passed the informational keywords and searches stage. They've completed all that's required for researching a product or service and are wholly satisfied. Now, they're ready to buy.
The beauty of transactional keywords is they contain keywords that are easy to identify. Like best, top, purchase, etc, all keywords used by the user with the intention to find products attached or keywords that they can buy.
They are also useful when used with paid ads or well-optimized purchase pages. Aside from this, they are also best used with pages where users can initiate quick action on a website. Some such examples are 'pick-up trailer for sale', or 'biryan stalls near me that offer take home service'.
Finally, it's vital to include transactional keywords in a website or a blog post in a way that makes sense. Else they will be of no use and will not be able to produce the requisite results.
Aside from the above four types of keywords, there are others like short tail keywords, long tail keywords, lsi keywords, geo-targeted keywords & head keywords.
How To Find The Right Keywords?
There are five ways that will help you find the right keywords.
• type the keyword in the google keyword tool. This will help trace their search volume in a month.
• undertake competitive analysis test on competitors. This will help you find their best performing keywords.
• use keyword advisor tool. This will help find which keywords are required for your website and which clients consider as most relevant.
• look at products identical to own product or service. Then review customers' feedback on them from varied platforms like google reviews, twitter, facebook, etc.
• perform google searches based on the most common search words and phrases used by searchers.
Aside from the above, undertaking keyword research is also important. It will let you test different keywords and ascertain their usefulness for your website. Additionally, it will also let you know about your content strategy and how to improve your seo by ranking your page on top.
Conclusion
Use keywords carefully in the content. If done, they can be game-changers for your marketing strategy and campaign. Additionally, they will connect your business with the right audience; fuel traffic drive; and finally, facilitate increased conversions.