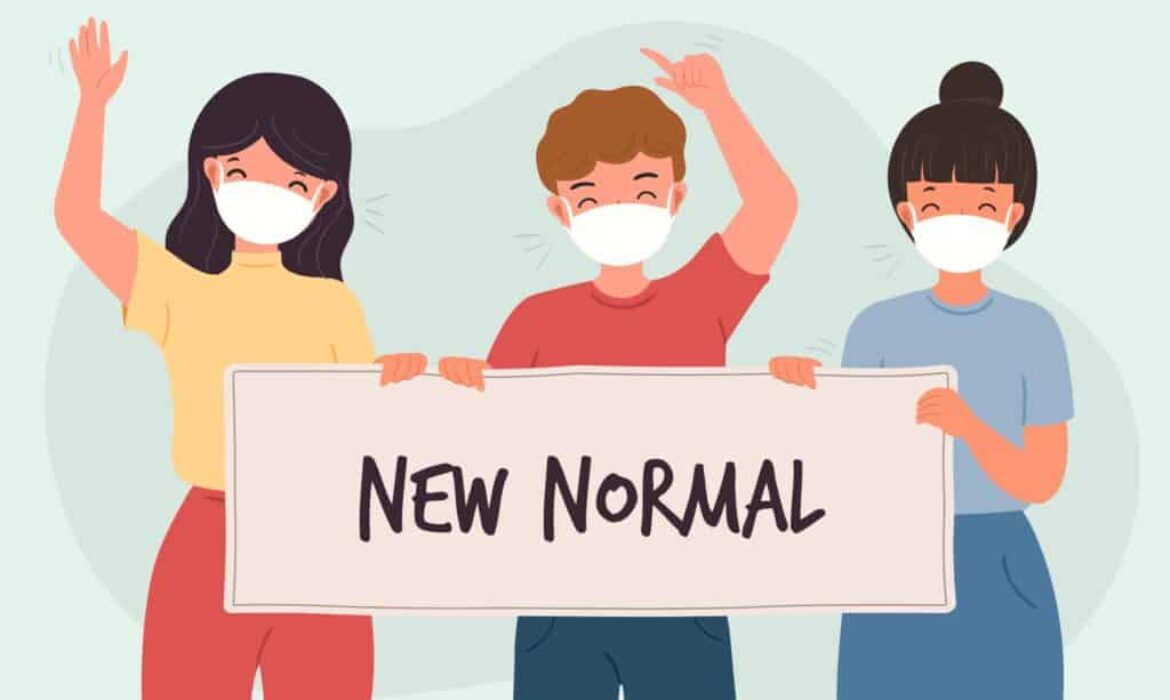 Covid – 19 has affected many businesses in such critical ways that their survival has become very difficult. Initially, as the government-imposed lockdown, the lashbacks the companies faced in Mumbai was beyond anyone's expectation. A global trading center had gone right into the darkness as the business owners here tried to find different ways for their survival. In these times, the business leaders of Mumbai were saved too much extent by the trend of digital marketing and various Digital Marketing Agency in Mumbai – Navi Mumbai & Thane.
Mumbai – Navi Mumbai & Thane, house large industries in them and are recognized globally for their work. This pandemic has caused many multi-national organizations operating within Mumbai to reconsider the marketing and advertisement plans in the coming time. The SEO and digital marketing companies that operating in Mumbai have been a savior for these organizations as they switched to e-advertising.
Digital marketing has supported medium for advertisements as everyone has been working through the internet via their phone or laptops. It is much convenient for the consumer end and does not involve any physical contact, and the consumer can view it as per their liking. The ease of reaching out to the target audience is the biggest and most lucrative catch in digital marketing and management. Even before the pandemic, a good number of digital marketing, and social media management agencies like the WireFrames digital were operating for a local and international clientele. The hub of such agencies being Mumbai grew as an enormous global digital market with renowned expertise worldwide.
These digital marketing and advertising agencies and SEO (Search Engine Optimization) services operators within Mumbai, Navi Mumbai & Thane have changed marketing for many years to come. Suppose you are a small trader and are suffering in your business due to this pandemic. There are many ways to market your business to the customers, but there lies an uncertainty. Whether your advertisement will appropriately reach your target audience, whether you will be able to earn the return on your investments effectively, these issues are adequately handled and resolve by digital marketing agency in Mumbai like Wireframes digital.
Here we discuss below that how we, as digital marketing agency and social media marketing agency, can help you grow your business during and after the global pandemic within and beyond Mumbai.
Wireframes Digital – Best Digital Marketing Agency in Navi Mumbai & Thane.
1. Marketing:
The marketing sector has truly evolved during the pandemic. Earlier, you used to get the pamphlets printed, newspaper advertisements booked, and pay a hefty sum for your business's TV ads, yet the impact would not be favorable. The cost was enormous, and results still not to the mark. Now the marketing sector well and truly turned on its head and became E-Marketing.
The price now you pay to market your business via a social media marketing agency or a digital marketing agency in Mumbai or Navi Mumbai, Thane is much less than the costs earlier. This process has a more concentrated impact and access to the targeted audience due to the effective SEO (Search Engine Optimization). It is straightforward to segregate the audience due to all the data available online and providing your product reaches to the right segment of the audience. 
The Digital Marketing and Social Media Marketing can reap such benefits for your business; those traditional marketing methods can't do. Companies like Wireframes digital can help you boost your business output by huge margins.
The pandemic has resulted in a change of old ways, and currently, you can't employ and team to market your product or business. SEO and Social Media Marketing agencies in Mumbai should be your priority to reach out to your business's growth and development. You would have used traditional marketing methods before. Still, after you use these digital marketing services, you will feel the difference in the reach and benefit of such a platform in your business.
2. Law:
The legal dimension is among the professional streams that have benefited from the global pandemic as well. Many legal firms and independent lawyers who were adaptable to the change in functionality have used this period to enhance their work digitally. The utilization of digital marketing and social media marketing has been made by many legal forms to reach their clientele.
Throughout today's fast-running digital era, additionally, due to COVID 19, digital marketing for law firms is crucial. Effective digital marketing requires several things, including a great website, maintained social media profiles, and efficient publicity. High-quality content can blend everything, drawing interested search engine users to your service. These mentioned services can be availed from many digital and social media marketing firms like Wireframes digital, which are operating in Mumbai and Navi Mumbai.
Due to the pandemic, people have not been able to physically access the legal persons and require a medium to reach out to them. A digitally maintained platform is highly recommended in this case as it makes you approachable from anywhere. Additionally, the costs that were earlier used for publishing advertisements, physical traveling, fuel, and lodging expenses can be cut off. The use of digital and social media marketing in current times can benefit your law firm like never before.
Not only during the pandemic but even after the epidemic, these digital services can continue and eventually make you stand as one of the very few digital media firms. Having a firm internet marketing strategy through Search Engine Optimization tools, these digital marketers can help you reach out to your clients through social media platforms and emails. Those who can foresee India's digital future have already used such methods to enhance their range from one area in Mumbai to the whole of India.
3. Retail Business:
In this pandemic, many companies and retail businesses have used digital marketing and social media marketing to increase sales. Many companies have used digital marketing agencies like Wireframes Digital to make their businesses in Mumbai from local to national.
The professional and effective use of Social Media Marketing and Search Engine Optimization has led to incredible benefits for the local businesses. From a reach to a small number of people through massive advertisement expense, now they can spend much less to extend their reach to India. These digital marketing agencies in Mumbai and Navi Mumbai have been beneficial. Even the major social media platforms have been an excellent source of increasing the business. But this can only be done with the right input from the agencies with expertise in Social Media Marketing and Search Engine Optimization like Wireframes digital. 
The businesses, either retail or franchise, who understood the situation and shifted to digital media with the right agency, have been highly profitable during this crisis. The extensive reach to customers and the ability to purchase at ease has never been felt amazing this way before. The digital retail business market has thrived amid the pandemic. The bonus stated by the traders is that they had to bear much less cost for such extensive marketing and reach. As it seems, the retail business looks forward to expanding its reach beyond the geographical borders due to effective social and digital media marketing.
4. Health:
As the height of the COVID-19 epidemic is now behind us, more and more citizens are looking towards a new trend, particularly health advertisers who want to define what is going to be the new standard towards modern healthcare after the pandemic. In recent months, the epidemic has impacted people's wellbeing and the safety of ad programs in our societies. Events have influenced both the customer quest and PPC results in this year. In recent times, the healthcare sector has avoided or diminished coverage, and many companies have reacted to shifts in customer searches.
Many health professionals have started to use digital and social media marketing to propagate their services, and the responses they have received are quite welcoming to promote this trend. We have seen many fitness instructors using digital portals to develop the digital version of their business services. Many pharmaceutical service providers have introduced their digital catalogs to provide healthcare services at their home's comfort. These business trials have been highly effective as people cannot move out of the house much, and these digitally balanced services have proven to be a blessing for such people.
Many agencies offering digital, social, and search engine optimization services like Wireframes digital have been effectively utilized within Mumbai and Navi Mumbai. The interfaces developed keeping in mind the ease of access of users and traffic management have helped support these businesses in such critical times.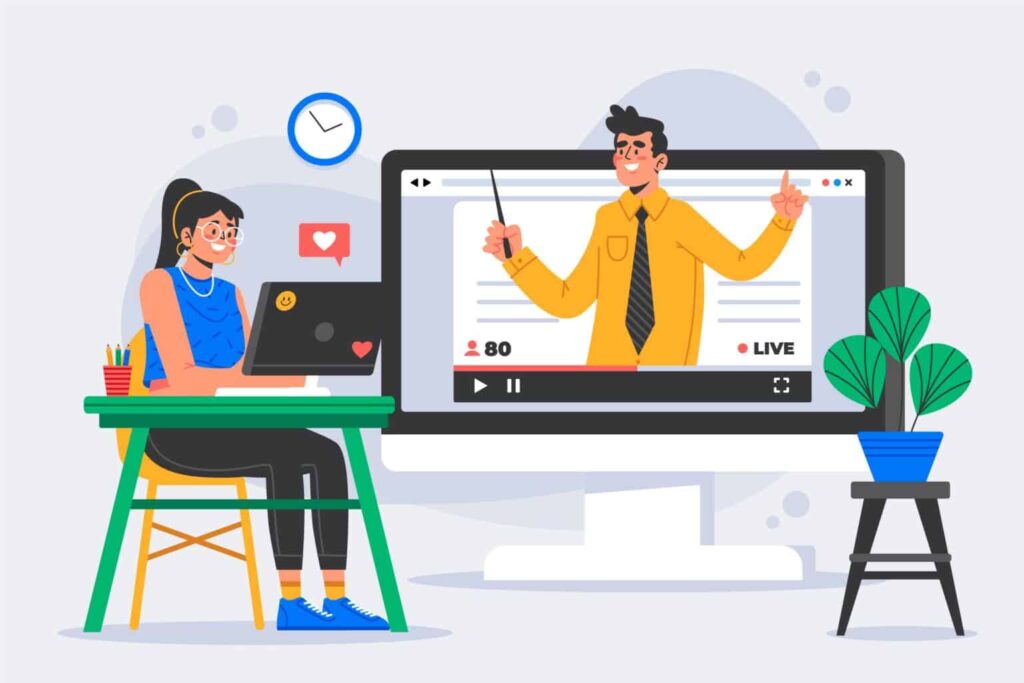 5. Training and Education:
Undoubtedly, the education sector has made the most out of this pandemic due to digital and social media platforms. This pandemic has changed the face of education and learning as we knew it. A student from Delhi can continue his education from the University of Mumbai at his home's comfort. The concept of distance learning has been adequately developed and enhanced during this practice.
The costs of education have reduced from the end of the enterprise, and the parents end. Many institutions have developed their education management systems with digital marketing agencies like Wireframes digital in Mumbai. The maintenance of such portals is not much costly, but the ease of access is there. The schools and higher education institutions have been able to reach out to their students using different engaging media.
The practical exercises of enhancing the grip on digital social media have been the new trend for almost every institution that intends to survive. This digitalization has made access to education very easy, and we can expect this to revolutionize the country's educational spread. Even after working brilliantly on such methods, many institutions have not propagated their milestones correctly to their targeted audiences.
The advertisement's medium being inappropriate has caused the school to stop face a drawback and enormous cost. Many social media management and digital marketing agencies like Wireframes digital in Mumbai can help you propagate your efforts and services to a vast audience through Direct Email Marketing and highly effective Social Media Marketing.
6. Automobile:
Without a doubt that the effects of COVID-19 have hit every sector severely, and Wireframes Digital aims to supply extensive services for our dealers' abundant resources, and we can help our customers heal quickly during and after this pandemic is finished. The digital world has proven as a solution to the automobile sector as well during these unprecedented times.
The automobile in the whole country has faced a severe blow during the pandemic lockdown. However, there has been a solution introduced in the market for the automobile sector's support. The Digital Marketing and Search Engine Optimization services being offered in Mumbai and Navi Mumbai have these automobile businesses exclusively to not only thrive through the pandemic.
Digital services also have been able to help this sector to grow as they could never before. Within the automobile sector, spare parts and distance repair services have gained much popularity through digital marketing and direct email channels being offered by digital marketing agencies like Wireframe digital. Through these direct marketing services, it is easy to segregate the target audience by using digital data. Digital marketing has expanded the automobile industry's scope, and many intend to pursue the digital approach even after the global pandemic ends.
This digital existence of an automobile form would assure its growth and extend its presence beyond the routine. A digitally enabled automobile company can expand its grip by maintaining its media profiles and updating its prospective and current customers with updates.
7. Food:
One of the most certain services of restaurant and hotels faced a substantial fall at the beginning of this pandemic. It took its time to stand back. Many restaurants and small food vendors were near closure when the social media & digital marketing agency in Mumbai, like Wireframes Digital, paved paths for their survival. Like every other business, the food industry took a shift to the online version. This shift involved direct marketing and exclusive development of websites. The right marketing with segregated audiences helped the food industry to thrive through this pandemic and still growing.
The use of proper digital media for the propagation of the food business has been beneficial. This trend has helped many small businesses to grow and reach out to their customers through social media platforms. Many digital and social media marketing agencies in Mumbai and Navi Mumbai, like Wireframes digital offer exclusive social media handling services for their clients in which the use of proper keywords, fresh content, and periodical updating of data is included. These services help the business stay in the updated box of their viewers, and the appealing content creates more opportunities for them.
Many restaurants have switched to take away and delivery services only because they require extensive Digital Marketing Services. These marketing services ensure that the restaurant page has a regular flow of the audience and the right food options reach the target audience through Direct Email Marketing. This trend is beneficial for small businesses as it cuts down their cost and increases their reach for the customers. Due to such services, the food industry is deemed to face a new digital shift after the pandemic.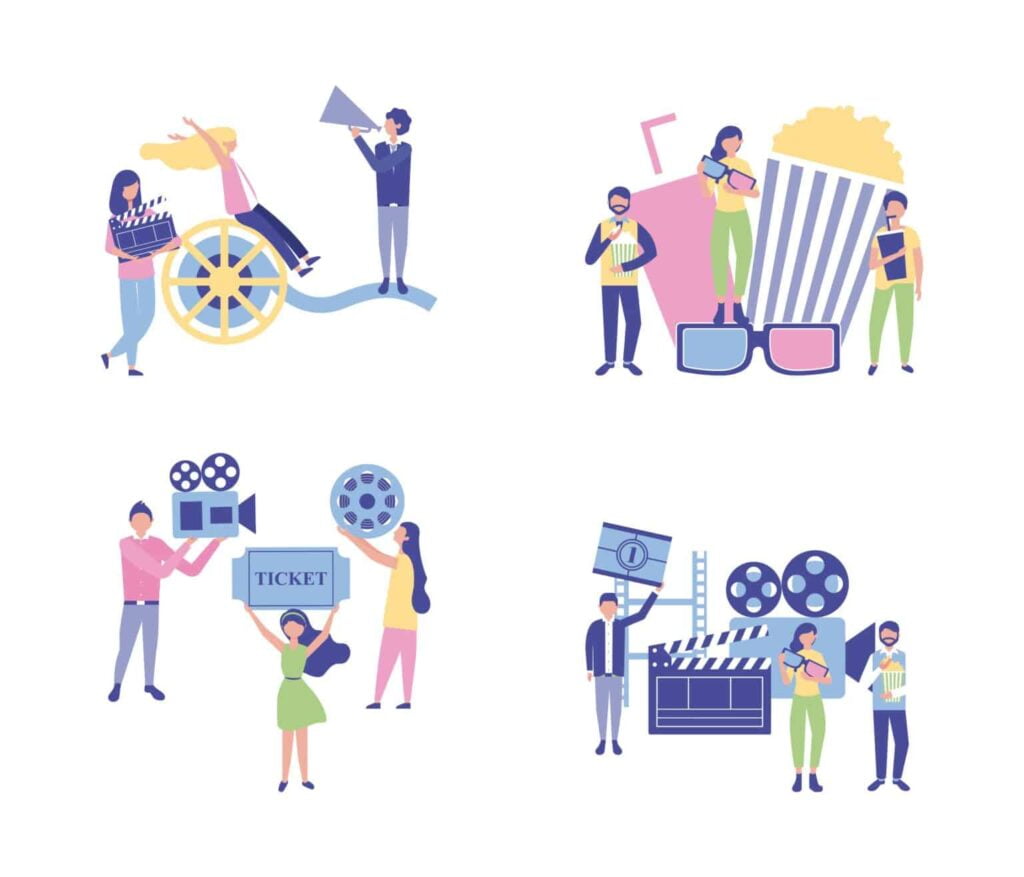 8. Entertainment:
No sector is resistant to the consequences of the global pandemic, and the film companies are no different from the impacts if corona virus pandemic. However, some parts of the entertainment business can thrive while others struggle. As video sharing services' potential is more apparent, even the more conservative segments of the film business fail to remain up to date.
The stream itself and streaming platforms are the cases, but the film business is growing more and more digitally during the current time. If we discuss the ways how content is being produced and live streaming platforms such as Instagram and Facebook, and other media are viewed in massive numbers currently. There is a development in the usage of entertainment through such media.
The emergence of the COVID-19 has profoundly altered the running of the entertainment world. Still, coronavirus is likely to be a model to what the film business can turn to in several years and the way it has responded and reacted to problems triggered by it.
Digital marketing and management agencies like Wireframes digital in Mumbai have been highly favored to propagate locally produced entertainment material.The segregation of audiences through Search Engine Optimization is effectively done through agencies. The results received so far have seen highly favorable and have expanded the chances of digital marketing to be integrated with the entertainment sector. The effective management of social media platforms and the planned advertisement plans of marketing agencies are highly favorable for the small production houses producing quality content.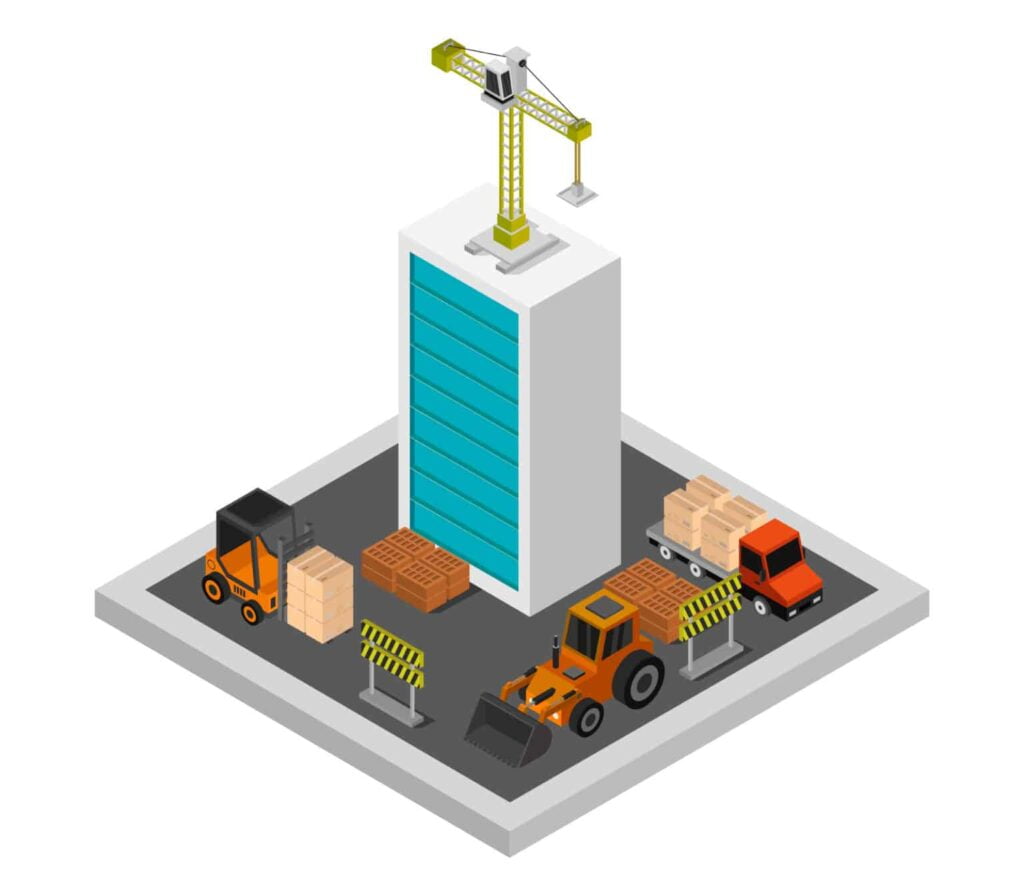 9. Real Estate:
The real estate industry is one of India's most engaging and tirelessly working industries, especially Mumbai. It requires extensive physical engagement and outreach for being productive. In recent times, even before the pandemic, real estate was in process to shift over to digital media through integrated Search Engine Optimization and Digital Marketing. Many real estate businesses in Mumbai, Navi Mumbai & Thane, used digital and social media marketing agencies like Wireframes digital to create a digital footprint, which can help them increase their outreach. As shifting from rural to urban settings has risen and been digital is the best way to cope with the shift in this era.
During the pandemic, the real estate thrived by the digital means. Digital marketing agencies are responsible for ensuring the outreach of real estate options available. The propagation to the right audience has been provided by the effective use of Search Engine Optimization. Due to the reduced physical contacts, the content and ease of access to the website is a must. The pandemic has urged marketers to develop new ways of making website user friendly and fulfilling the purpose of real estate by integrating a virtual tour system.
Virtual marketing is more effective than conventional ads for real estate advertisers in many cases around the globe. It began with property marketers mostly advertising on Facebook. For Internet advertisers, Facebook remains an incredibly viable form of marketing. There are many tools in the process of making real estate a digital real estate industry. The propagation of the data to the right audience through digital means ensures trade development and ensures that it will be beneficial even after this pandemic ends.
10. Fashion:
Digital marketing is a big priority for online stores as more and more customers search for clothes digitally. The pace at which they share content digitally is good enough for sites like Instagram, Facebook, Twitter, and Pinterest. In a couple of seconds, thousands of viewers will find new fashion trends.
Marketers in the sophisticated design are also successful at utilizing cutting-edge advertisement techniques. They replicate their promotions via different media platforms to have significant momentum and recover interest.
If it comes to introducing consumers to leading labels, digital marketing is one of the most significant changes. Internet marketing often lets you track and improve marketing plan efficiency. We could safely plan for more industries to take advantage of future digital marketing. This future has more actively developed and strengthens during the time of this pandemic.
This pandemic has enabled the fashion industry to test these various models; they wanted to apply and reap their benefits. The market in Mumbai, Navi Mumbai, and Thane has extensively utilized digital and social media marketing agencies' services to enhance their business reach and output through effective campaigns and propagation through search engine optimization tools. 
Among the many agencies working in Mumbai, Wireframe Digital specializes in providing small to medium-sized companies with wireless hybrid communications strategies. The tools to serve these needs inside an organization often tend to change with digital media implementations in the industry. And thus, due to such effective management and experience implementation, the businesses have been able to thrive and flourish amid these difficult times.
Conclusion:
Towards the end, it has been explained how various businesses have thrived by effectively using digital services for growth. India's evolving digital future is a significant indicator that every industry will need a digital medium sooner or later. Mumbai's vast market will utilize services of various marketing and social media management agencies like WireFrames digital to ensure their survival in this digital era.