"Marketers need to build DIGITAL relationships and reputation before closing a sale." – Chris Brogan, Chief Executive Officer, Owner Media Group.
Consumers also need to trust your business. Trust can happen only from relationships that are strong and how your brand treats them, ELSE it is difficult to make and build valued conversions.
This is where Digital Marketing can help your business.
To connect with consumers that matter, your business needs to market itself and showcase its products and services. This will enhance its visibility which in turn will help it reach the right target-audience and interact with them.
This is where a Digital Marketing Agency in Mumbai can help your business.
But how does a Digital Marketing Agency work?
A Digital Marketing Agency in India or elsewhere across the globe typically comprise of varied departments with unique skill capabilities that constantly keep evolving, and driven to reach the target-audience; and provide varied marketing-related categories ranging from the Website Design to SEO, Social Media, PPC, Content Marketing, and so on, all under one roof. This allows the customers' to leverage them easily for efficiently realizing their requirements.
The work process of a Digital Marketing Agency in India or elsewhere generally involves
1. MEET WITH EXISTING OR PROSPECT CUSTOMER
First and foremost, customers' whether existing or prospective, get in touch with the digital marketing agency.
During the meet, they spell out their requirements.
Then the overall discussion will involve talks revolving around the nature of their business and brand; services/products offered; business goals and objectives; business target market; current marketing plan and expectations; and future business growth plans and goals.
Once the customer spells out all of these clearly, they next focus on what they expect from the digital marketing agency; what is their idea of digital marketing plan; and the timeline for the realization of the same.
With this, the foundation will be laid for devising a plan that caters to customer's requirements.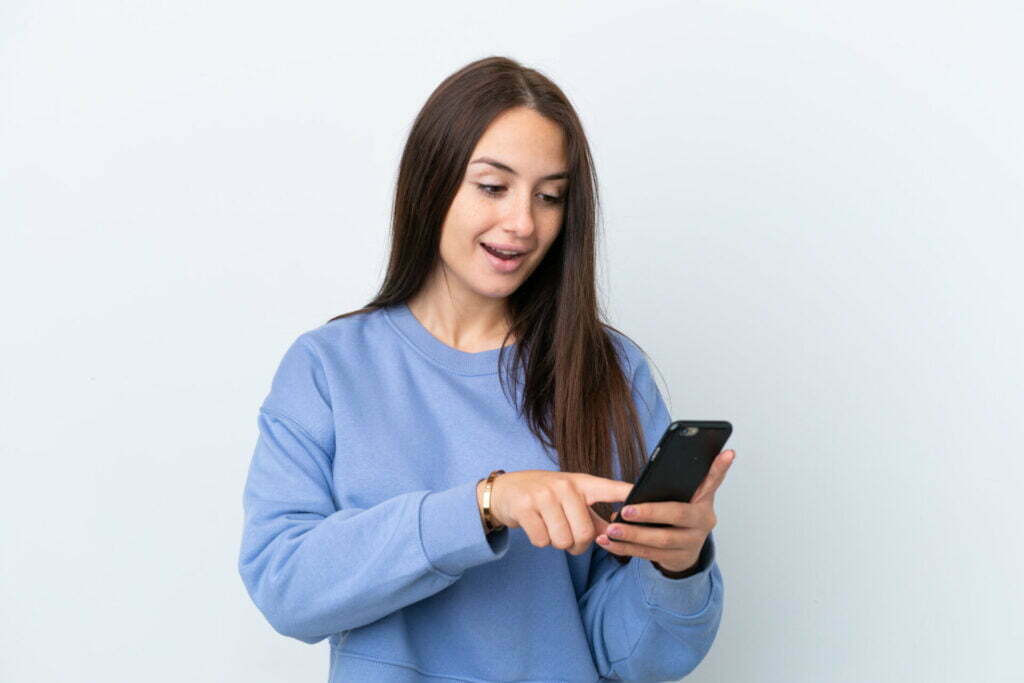 2. ADDRESSAL OF FOUNDATIONAL ISSUES
After the customer has spelt out all of the requisite details, the agency prepares for the journey ahead by addressing any foundational issues that the customer may have. Such issues can be anything from website design to SEO strategy, digital marketing campaign concept and so on.
For instance, customer would like to have a website with calls-to-action to key web pages; or fix technical issues like site navigation, etc, that otherwise are likely to crop up when the site is finally designed and developed. Similarly, there could be other issues like customer would like the digital marketing campaign incorporate their idea of campaign concept; what their idea of lead definition and sales process improvement is; and so on.
3. SUBMISSION OF DRAFT COPY
Once the creative brief has been established and approved; and foundational issues sorted out, the stage is set for the agency to prepare the first draft of the customer's requirement. This can be an initial sketch or a fully-developed campaign concept or design concept or SEO strategy.
Regardless of the nature of the concept or design or strategy or plan format, the agency will establish when and in what form the first draft will be ready for initial review and feedback.
Many agencies generally prepare several draft versions and have a strategy to label them based on comparison of different draft versions by the customer and feedback obtained. This will facilitate required modifications which will eventually help streamline the approval process.
4. APPROVAL BY CUSTOMER
Once the feedback is received from the customer and approval secured, the agency will decides what should be the necessary breakdown of the project and assignment of each task; and which unit within the agency is best equipped to handle and execute the project plan. The whole approach is generally done to ensure each unit aligns with the project's vision and goal; and executes the project plan successfully.
The project task begins with content and design units.
Whatever is the nature of the project, digital marketing campaign or video script or ad copy or social media post or web design, it is content unit that first kicks of the project work. Simultaneously, the design unit works on the design part of the project.
Once their works have been approved, the next process involves finding out how the output will work across different digital and social channels. This process generally requires a separate work-stream that needs additional collaboration and eventually, approval.
Finally, the work process comes down to how the output will be set-up, and targeted to the audience online. This again will require the approval of customer.
Securing customer approval and then tracking down how they work live across specific digital channels will be the final step of internal review.
5. SUBMISSION OF FINAL PRODUCT
This stage involves the completion of the final product version and its handling by the marketing team. Different digital marketing agencies generally have different people involved in the approval process. But eventually the goal is to ensure that everyone's on the same page regarding the work done, its approval, and launch.  
Once the final product version has been approved for use by all stakeholders then it is all set to go 'LIVE',  
Depending on what status the project is in, the project timeline can take anywhere from 30 to 60 days. However, the project must be completed factoring in client's project budget and the agency's billing agreement.
Getting to know the customer and how exactly they want their requirements to be fulfilled remains the key to a meaningful relationship. Aside from this, insights obtained from the customer require processes and teams in place to collect and analyze the insights and eventually ensuring their incorporation in the project and later delivery to the customer.
Most agencies create comprehensive customer-insights programs handled by a marketing team that later integrate and fuse all aspects of customer insights in a report which is submitted directly to the marketing head. Aside from this, they also have a team that designs, plans, and brings together other elements to grow more leads, facilitate more sales, and generate more business.
That is why organizations and companies hire Digital Marketing Agencies because they have a ready-made system and process in place to focus and work on them.
Now that you know how a Digital Marketing Agency works, you need to ask yourself – Did their marketing increase my business sales volume and facilitate business growth?
The answer to this question is – if you choose a Digital Marketing Agency in India that delivers flawless marketing, then your job gets done perfectly. Your business also stands to earn quality sales, widen its customer-reach, and eventually, grow its business and increase its revenues.