We Provide
Best SEO Services in Mumbai
Search Engine Optimisation: Taking your business to the next level with social media. Wireframes Digital is considered as best Seo Agency in Mumbai. 
When we want to find something, we go ahead and search for it on search engines. This is applicable for your prospects, who wish to purchase the products or services offered by your brand as well. 
However, we don't tend to navigate beyond the first page of search engine results. That's why it is important for you to get your business website ranked on the first page of search engine results pages.
Receive remarkable results
Help them build their business
Digital consultants
How Do We
SEO For Your Website?
1. Search Engine Optimisation - Wireframes Digital - Audit and Campaign Strategy
Search for relevant information on the World Wide Web depends on search engines like Google, Bing, Yahoo, Baidu, Yandex, Start Page, Search encrypt, One search, Duck Duck Go, etc., the search to your web site or web page.
SEO is defined and referred to as the process of continuously improving your website for better visibility during the search for relevant information by search engines and increasing the organic traffic by catching the attention of searchers. Thus increasing prospective customers and growing and expanding your business.
Search engines, for example, Google, uses bots for surfing web pages and collecting information, and sorting them as an index. The algorithm analyzes and makes a ranking of websites based on many well-defined factors. Web sites appear on the search engine's first page during a search based on that ranking, and everyone wants to see his position on the first page.
Many companies perform search engine optimization on behalf of the website or web page owners to appear on top of the ranking during the search, such as Digital marketing agency in Mumbai, SEO agency in Mumbai, SEO Mumbai, best SEO agency Mumbai, etc.
To continuously stand out and remain on top, SEO Audit and Campaign Planning are necessary. It is a continuous process, and an experienced person or agency can perform it competently. Once hired for the website or webpage audit and campaign planning, it becomes his responsibility to identify the shortcomings in the website or webpage affecting organic search performance.
The Optimization may require the following areas to consider:
Website structure
On-page SEO
Off-page SEO
Market competition
SEO training
SEO Audit and Campaign Planning is the analysis of your website or webpage's current status. An Audit should be comprehensive. The suggestions should be practical, and implementation is possible and understandable to the owner.
SEO audit and campaign planning are the time taken process depending upon an SEO service provider or specialist's experience.
2. Through on-site Optimization
To stand out and grasp a high ranking position for your website, on-site or on-page Optimization is an essential factor in SEO.
On-page Optimization itself consists of many factors to consider. Analysis and regular monitoring of your ranking will improve your performance. Optimizing content and a detailed assessment and solving issues will guide you towards objectivity to get the maximum outcome.
The improvement of the website depends upon the ability and command of SEO expert in the following areas:
Technical Optimization.


Technical Optimization of the website can be further classified as follows:

A search engine considers the website load time as an essential component for its ranking. It is one of the factors to speed up the server response time.

After reading the source code, the web browser decides how to show your website contents. Source code consists of title tag, meta-description, H1 heading tag, internal links and Anchor text, no follow links, image alt tags, and canonical tag.

Optimizing proper tags and code for your website benefits you with the inflow of traffic and high ranking while searches.

You should have a unique IP address as per the search engine's guidelines for each web project.

Content.
The purpose of text optimization is to create a text covering term combinations and entire keyword clouds, not one keyword alone. That is how content describes accurately.
Structural text element.

That stresses paragraph and font settings and text styles.
Graphics.
Images are also essential constituents for Optimization because they enhance content relevance and automatically rank in Google image search.
Much of what applies to images applies to videos as well.
Content is an essential component of SEO. Write engaging, informative, reliable, and accurate content for your audience. Write better than your competitors write. Writing original and unique content with targeted keywords will attract the audience.
Keywords are the deciding factors, and finding the relevant and profitable keywords need surveying and talking to the audience. Select the topic and write content based on these keywords will stand out in the ranking.
Content should be readable. Include effective headlines using keywords. The content should be organized into paragraphs to maintain the structure of the article. A well-structured and informative commentary will attach the audience and increase the stay time.
The article must contain relevant images and promote your other social media channels to increase your website traffic.
Google acknowledge expert authorship and authority in content writing to specific authors for Google plus account holder.
Monitoring and updating your SEO content to maintain your ranking is a perpetual process. Content gap analysis can identify and measure the difference between the current range with targeted content. This strategy can be adopted when writing new content or updating existing content.
Identify where your competitor's content is performing well and where yours is performing well. This way, you can detect the gap, and new high potential topics are introduced.
Link Building
Once you've made substance that individuals are scanning for, that responds to their inquiries, and that web crawlers can see, yet the problem is that those characteristics alone don't mean exactly mean gaining any rank.
To outrank the remainder of the locales with those characteristics, you need to set up power. That can be cultivated by winning connections from definitive sites, assembling your image, and sustaining a crowd of people who will help intensify your substance, which can be done with the help of digital services by WireFrames.
Third-party referencing ought to never be exclusively about internet searcher rankings. On the off chance that you have accomplices you work with routinely, or steadfast clients that adore your image, there are approaches to acquiring assistance from them.
You may offer to review tributes of their items. Both of those offer things they can show on their site alongside connections back to you.
On-Page SEO
On-page SEO is the act of streamlining single website pages to rank higher and gain increasingly significant traffic in web indexes.
On-page SEO has diversified throughout the years, so it's imperative to stay aware of the most recent practices. Organizations additionally need to focus on original site design improvement since clients depend on web indexes to discover what they need.
Furthermore, WireFrames offers on-page SEO so you can seem appealing a larger group of people.
Organic Research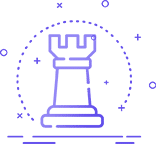 Natural or Organic SEO is an internet showcasing system comprised of slighter sub-techniques, similar to keyword examination and third-party referencing. This helps your site rank at the head of natural, unpaid web search tool results pages.
Organic SEO matters because the majority of searchers don't click past the first page of results. In case you're not positioning profoundly, your site won't get any traffic, which implies your website will battle to carry deals and prompt your business.
WireFrames urges you to focus on SEO as this encourages the outlook of a site and helps attract more traffic.
Wireframes Digtial is the best SEO Agency in Mumbai
Contact Our Team for more information on Current Offers.