The number of internet users in India is projected to reach 974.86 million in 2025. As more organizations and individuals go digital, the Digital Marketing sector will simultaneously witness double-digit growth.
Since the launch of 'Digital India' program on 1st July, 2015 by the Government of India, the usage of digital platforms has been consistently rising. Market analysts believe that this will spur the GDP growth to US$ 1 trillion by 2025; and at the same time, also rev-up the overall Digital Marketing ecosystem in India; fuel employment generation; improve labor productivity; energize growth in the business sector; and finally, drive increase in revenue for the Government of India.
Add to this, the Indian population using the Internet will keep growing at an annual rate of over 5 percent and likewise, the number of social media users by 10 percent. The average Indian like elsewhere is spending 3.5 hours on mobile looking-up and using the Internet.
All of these make it clear that Digital Marketing is the way to go for businesses looking to grab more eyeballs and grow their business. It will also make it clear that your business will also need a Digital Marketing Agency in India to help connect with its target-audience and grow.
When you look to choose the best Digital Marketing Agency in Thane or any other location in India make sure you
KNOW WHAT YOU WANT & WHAT'S YOUR BUDGET
Too often, certain businesses make the cardinal sin of not knowing what they want and whether their budget is sufficient enough to help cater to their requirements.
Generally, the requirements for digital marketing vary from business to business and company to company. Bearing this in mind, your business should be clear about its requirements and the budgetary allocation for meeting the same.
Before embarking on the mission to choose a Digital Marketing Agency in India or elsewhere, know what your business goals are with regard to its online presence; whether you're planning to outsource the whole of digital marketing works to a digital marketing agency or splitting it between your in-house team and the outsourced digital marketing agency; and how much of budget needs to be set aside for meeting digital marketing requirements.
LOOK IF THE AGENCY OFFERS FRESH IDEAS
Too often, Digital Marketing Agencies offer the same old set of ideas and concepts' coated in different styles; or lifting other agencies ideas and concepts and using them as their own.
With more than 5.6 billion internet users around the globe, digital marketing agencies will be keen to peddle their wares and parrot their capabilities as superior to others of their kind. In many cases, rip-offs were swiftly spotted and brought to notice, thanks to wide internet access and the availability of several quality plagiarism digital tools.
Hence, look for a digital marketing agency in India that offers a different and unique set of ideas and approach for your digital marketing campaigns. This will help to set the right tone for your digital marketing campaigns and generate the right impact for them.
CHECK If THE AGENCY IS TRANSPARENT IN DEALINGS
Clear and complete transparency is important. Lack of it has been a common complaint from many businesses and organizations.
Some of them found themselves at the wrong end after choosing a digital marketing agency in India. They realized later that they had made the wrong choice and that the selected choice is shady in its dealings with little or no transparency.
To stay safe and on the right side, you should look-up the agency's profile and website to check if it contains the right set of information that matters. In case, the information provided are rather unimpressive like vague contact details; services at dead-cheap rates coated with handsome discounts and freebies; or extravagant background details, then it's clear that the agency is hiding something and not providing the correct details.
Aside from this, interact with such an agency's clients and partners, if any, and find out their views about the agency and how their investment in the agency and overall experience has been. Finally, ask the agency you're looking to hire for a meet, and if given, demand full details that discloses the agency's background and nature of working.
When you select an agency, you need to feel convinced and ensure that such an agency will hold regular meets; provide detailed reports about what they have done; are clear about your requirement; and provide updates from time to time on what exactly is happening and what is the overall progress.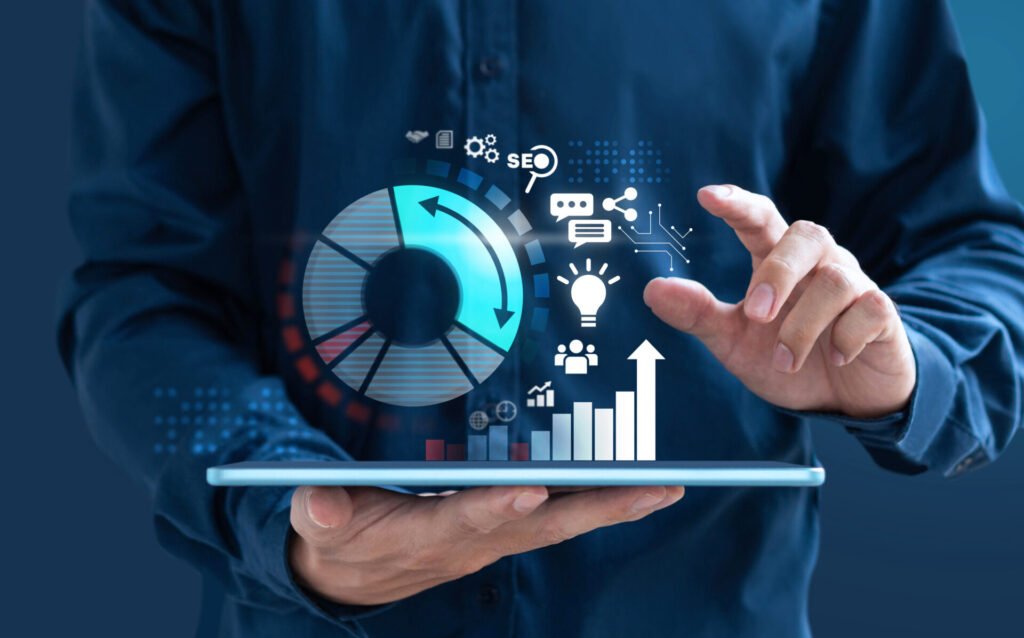 LOOK-UP AGENCY'S CLIENTELE LIST & TESTIMONIALS
Knowing about the agency's clientele is critical. Look-up their clientele list for this will help you know who has done business with the agency. If there is no clientele list mentioned on the agency's website, then it is a cause for concern.
Once you know the agency's clients, get in touch with them. They will give you an insight into how their experience has been with the agency and what they think of it as their digital partner. Aside from this, look-up client testimonials in the agency's website and check what they have to say about their experiences.
But remember that there could be digital marketing agencies in India who are new to the field; or have lost on several orders due to circumstances beyond their control; or have not fulfilled some orders due to certain reasons. Such agencies could in reality be quality and reliable agencies. So, cross-check before you make your decision.
LOOK INTO THE AGENCY'S REPUTATION & CREDIBILITY LEVEL
Online business marketplace is flourishing not just in India but also across the globe. As a result, several digital marketing agencies exist in India and elsewhere; and likewise, several new ones are coming-up every other day in India and elsewhere.
When the market conditions are good, several entities will emerge and proclaim that what they offer is the best of its kind. Here is where you need to play your cards well and know not all of them genuinely provide that and instead are more keen to cash in on the boom and make hay while the sun shines. Also, at such times, shady and fly-by-the-night operators will enter the market and exploit the desperation of businesses for their own ends. There have been many cases of unscrupulous digital marketing agencies in India exploiting gullible businesses and fleecing them eventually without providing them what they wanted.
Hence, make sure to look-up the agency's reputation and credibility. There are many ways to do the same. One way is to go through the agency's website and look-up online reviews and testimonials, and find out if they really are genuine or not. Over-hyped or extravagant reviews and testimonials are a giveaway in this regard.
Another way to find out is check-up the agency's client references. Then get in touch with them and find about their experiences with the agency; and how their ROI has been. No genuine clients will over-hype their experience because they value their investments. If their investment has not been worth it, they will tell it frankly.
There also could be instances of orders not being fulfilled by the agency. Good agencies will be frank enough to admit them and explain what went wrong. They are generally comfortable to talk about their failures. So, interact with such agencies and get into discussion about their failures and successes in depth.
ENSURE THAT THE AGENCY'S APPROACH ALIGNS WITH YOUR GOALS
Finally, look into the agency's working culture and values. This will give you an insight into the kind of agency they are and whether they are reliable enough to be invested in and trusted all along.
Top organizations and businesses often make their selection in this regard by finding out how digital marketing agencies match up to their own work culture, ethics, and values. This will give an indication if the agency can synergize with their goals and expectations; and be able to work in harmony.
Likewise, your business too can do the same. And be convinced enough that the agency can work as an extension of your own business.
So, this was all about ways on how to choose a Digital Marketing Agency in India. Now, you know what to do and make sure that they are measurable to your expectations.
Along the way, refrain from choosing a Digital Marketing Agency in India or anywhere else in the world, merely because it offers the cheapest price for your budget. That's a mistake which many have made and regretted it later. Just because the agency offers the cheapest price than others, it does not automatically mean that it also offers the best quality of services. On the contrary, it may not offer them and rather offer shady quality services that will eventually inflate your budget. Your business will finally end-up paying more than what actually has to be paid or is not worthy of paying at all; and earn no returns or returns that are far less than its investment.
Whatever your final choice, make sure it is not the wrong choice else your investment will end-up in smoke.
A full-service Digital Marketing Agency in India will be an ideal choice. You will not get all kinds of services under one roof but will also be to market your offerings effectively; build your audience base efficiently; and extract several quality advantages effortlessly.