An e-commerce website is an absolute necessity if you want to retail your products online and you want them to to reach as many people as possible. Here are the best SEO techniques for e-commerce websites. But you have to keep in mind that this approach will only find success when you use the best SEO activities for e-commerce.
Of course, the continuing growth of e-commerce means that you have to stay on your toes with the SEO activities for your e-commerce website in order to keep up site traffic.
What is SEO for E-Commerce websites
SEO activities for e-commerce websites consist of practices that assist web retailers in their goal of achieving higher ranks in search engine results. In order to increase your store's visibility and traffic, you will need an optimally designed website with high quality content that will enable your website to rank higher in search engines such as Google.
You also have to understand that unlike SEO for content-focused websites, SEO for e-commerce websites relies heavily on how search engines work and what they reward. This means you require a working knowledge of SEO techniques for e-commerce websites, Google's guidelines, buyer intent analysis and strategic implementation.
Want to know what SEO techniques can make your site stand out? Here is a comprehensive SEO checklist for e-commerce websites.
1. Thorough Keyword Research
Although all SEO activities for e-commerce might not be suitable for every page, performing keyword research the right way is the first step in making your page appear in the first SERPs.
Analyzing buyer intent is the first step in choosing the right keywords.
There are typically 2 types of keyword intents that constitute a major part of SEO activities for e-commerce- informational keywords that include the how-to, direct purchases or factual queries and commercial keywords which are used with an intent to purchase right away.
Use tools like Google's Keyword Planner or Ubersuggest to choose your keywords so your buyers can find what they are looking for.
2. An Optimized Product Page
Your on-page optimization really matters when it comes to getting your site a higher rank. Not every area of your site needs optimization, but SEO for an e-commerce website is more effective when product descriptions, images and reviews are optimized.
Maintain a well-written page that includes information about the product, it's image, shipping details and a call to action. This way, all the details necessary for the buyer to make a purchase are easily accessible.
3. Keep it User Friendly
User experience or UX can be enhanced using good design, making your site more aesthetically and visually pleasing. But having a beautiful page doesn't matter if it doesn't work well. UX is also about ease of navigation, user engagement and the overall 'feel' of the website.
Some things to consider to create a great user experience:
Ads should not interfere with the view of content
The site should be mobile-friendly and quick loading
A clutter-free design will ensure easy navigation
Use accessible and consistent styling throughout the site


4. Include Long-Tail Keywords


Long-tail keywords are terms that meet the criteria for relevancy to your business although they have low search volume. They are important since they are a better match for what the searcher is specifically looking for, leading to more traffic and conversions.  

When long-tail keywords are included in your SEO activities for e-commerce, they can help with competitive niches, higher conversion rates and ranking for new sites. They will work to give you a picture of your customer's intentions and exactly what they are looking for.

 

5. A Simple URL Structure

A simple URL structure improves your efforts in the SEO for your e-commerce website while also improving user experience. Moreover, a simple URL structure makes it easier to share the products on social media or other sites, providing more relevant data to search engines.

Some SEO techniques for e-commerce websites to keep in mind while structuring the URL are:

Make URLs as readable as possible
Use metatags (keywords in the URL) to make the page's content clear to search engines
Use breadcrumbs for easy navigation
Avoid stop words like 'the', 'of' and 'a' that decrease readability

6. Include Written Content


SEO activities for e-commerce might concentrate on images and keywords. However, ignoring actual written content can negatively impact your website. Regularly posting content attracts more organic traffic, gains users' trust and strengthens your site's reputation in its niche.

There are many types of content you can include in your e-commerce website such as:

FAQs
Glossary pages
User-generated content (UGC)
Testimonials and launches


7. Link Building

When it comes to SEO for e-commerce websites, link building is definitely a ranking factor. You need quality links to assure Google about the credibility of your website. Backlinks influence your website ranking for keywords as well.

A few ways to create these critical backlinks are:

Internal backlinks creation
Guest posts
Creating and sharing infographics online
Issuing press releases

Always use legitimate ways like the above to build quality links even if they take time. You might end up with poor quality links upon taking a shortcut by purchasing them. This can actually lead to a lower SERP ranking, reduced traffic and even a negative reputation for your site. 
Hope our SEO checklist for e-commerce websites has cleared your doubts. SEO for e-commerce might seem a little confusing right now but by concentrating on proper SEO techniques and optimizing important areas of your site, it becomes a simple yet effective process. We have a Best SEO Company operating in Mumbai.
Don't forget that SEO activities for e-commerce don't work overnight. Keep up with the best practices and strategies for great results.
When developing your overall marketing strategy, have you ever wondered if Search Engine Optimization Services for Lead Generation is worth the effort? Do you feel like SEO services might not be necessary for small businesses?
What do you prioritize when building a website for your company? Of course, the visual aesthetic has to be stunning and navigation has to be easy. You might also add relevant, quality content for users of your website. But can having a great design and even better content automatically ensure the success of your website? The answer, unfortunately, is no. You cannot expect the right audience to find your website, however great it is, out of more than 400 million active websites on the web.
Search Engine Optimization or SEO essentially helps you reach the right audience through the right channel at the right time. You need to use the best SEO marketing to create an SEO marketing strategy before launching your website to ensure it doesn't get lost among all the clutter online. Even if you publish great content, it is the usage of the best SEO services and the right keywords that will lead traffic to your website.
For a beginner, SEO marketing strategies might seem extremely complicated. But don't worry, we have done our best to try and simplify SEO marketing so that you can generate leads from your website.
How to grow your business through SEO Services for Lead Generation
SEO is a set of strategies that help in increasing your website's visibility in search engines to drive organic traffic and increase your leads. It helps improve your website's ranking when relevant search queries are posted. A good SEO marketing strategy will aim to optimize the layout, architecture as well as content of your site. 
The best SEO service for small businesses would depend on what the business is all about, but it mainly spans over 3 areas: on-page SEO, off-page SEO and technical SEO.
87% of shoppers today use digital channels to research a product they want to buy. This is why you need to ensure that your website has the right keywords that will show up when someone is looking to buy something. Search engines use bots called spiders or crawlers that scan and index new websites to provide the best user experience. After the spiders analyze your website, the algorithm ranks your website in the SERPs. 
Unless you have used the best SEO services to create an impeccable SEO marketing strategy, your page will likely rank low and not appear in the top results. This will significantly reduce your chances of generating any leads.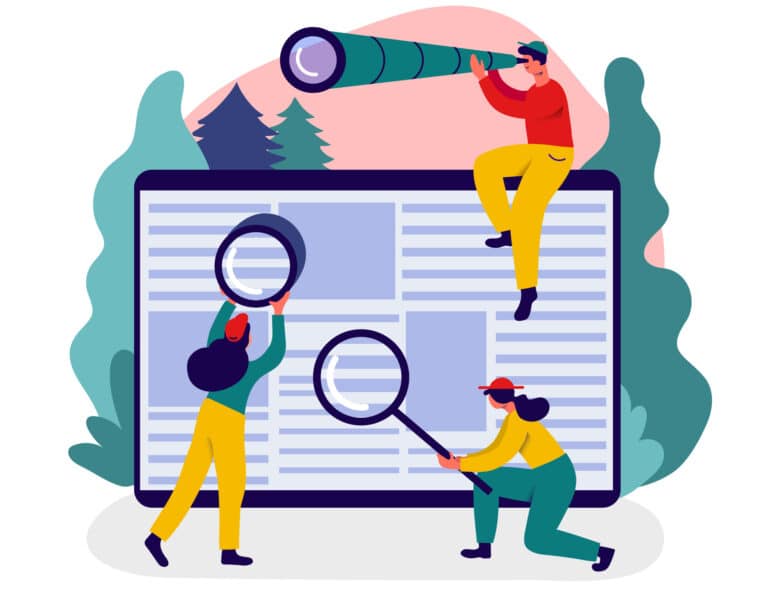 Relevance of SEO in Content Marketing
It is impossible to create the best content marketing strategy without the best SEO Services for Lead Generation.
For one, you need to identify relevant keywords and incorporate them into your content. You also have to make sure the content you have is of high quality and can hold the attention of your readers. Credible and authoritative content also plays a major role in attracting genuine backlinks from other websites, increasing your site's SERP rank even more. 
The best SEO services for small businesses are the ones that can help generate leads, bring in qualified website visitors, increase brand awareness and credibility as well as make your website rank high long term.
Now you know how much a good SEO marketing strategy can benefit your website. Here are some tips to make sure your website is using the best SEO services it can. Get started on building up your marketing strategy with the following guide.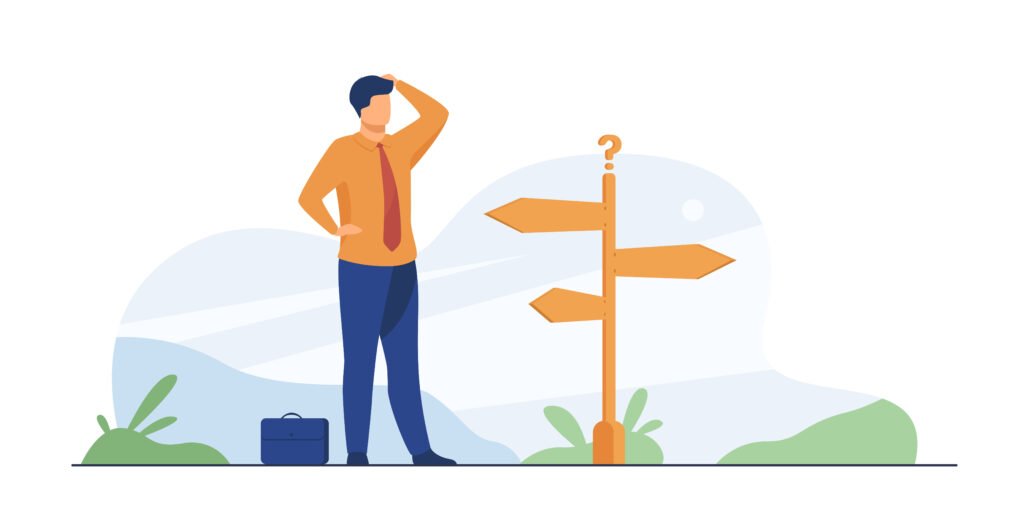 Beginner's Guide to the Best SEO Services for Lead Generation
Here is a step-by-step guide for you to implement the best SEO Services for Lead Generation.
1. A Thorough Site Audit

 
A thorough audit of your website to understand where it stands right now is the first step to creating a brilliant SEO marketing strategy. Tools like Google Analytics and SEMrush can help you monitor your site to identify the pages that have the most traffic.
This can also help you understand the gaps in your existing marketing strategy so that you can adapt your new strategy to include these.
2. Understand Your Audience



Unless you have a defined understanding of your users, their pain points and their interests, you cannot make an SEO marketing strategy that will cater to them. You also need to identify relevant demographic parameters, spending habits and online behavior of your audience.
Use tools like Google Analytics, social media analytics or even online surveys to conduct audience research and create targeted content.
3. Pick Relevant Keywords



The best SEO services thrive on their choice of keywords. Keywords are terms and phrases that audiences tend to use in their search queries. Integrating them naturally into your content is a critical step in SEO marketing. You shouldn't forget long-tail keywords in your content for optimal results.
Running a simple google search on your niche topics will show you variations of the keywords that are most commonly used. Another way to find keywords is using tools like Google Keyword Planner, SEMrush, Keyword Explorer by Ahrefs, or Ubersuggest.
The potential keywords should then be validated in terms of search volume and competition to determine where and when to use them. Integrate them naturally into your website's content. 
4. Analyze Competitor Websites



You might have already compared your website to the best-performing websites from competitors in your niche. But properly analysing their SEO marketing strategies and implementing them in your website is the crucial part.
You can use tools like SpyFu, Site Explorer by Ahrefs, MozBar and so on to analyze your competitors' marketing strategy effectively. 
5. Publish Great Content



Whether your website concentrates on product descriptions or blogs, using keywords without compromising on the content's quality is vital. But you have to understand that overuse of keywords or keyword stuffing could negatively impact your site. Keywords can be placed strategically in the page title, headings meta title and description and introduction or conclusion.
6. Optimize Site Architecture and Performance



Make sure your website has a seamless user experience. It should not have any broken links and should be easy to navigate. It is also important that your website is fast-loading and mobile-friendly.
So, ready to implement an SEO marketing strategy for your website yet? If you need some help to navigate through SEO. SEO Services for Lead Generation, turn to Wireframes Digital, the best SEO services provider Mumbai
Hope our SEO guide will help your website rank high and generate leads in no time.