Did you use Instagram for a while, but have just a handful of followers to show for it? Do you ever get comments and likes about your photographs? If so, these tips will help you steam through the plateau and build a profile of Instagram to wow your audience.
Follow this 10 tips to be famous in Instagram
1. Just use the best pictures
Look at the people you're watching on Instagram. Whether they're friends, celebrities or more realistic Instagram accounts, you just follow them because you love their pictures. So put yourself in the shoes of your fans, and share the images that you, yourself, love with them.
When people land on your Instagram account, your smartphone photography skills will blur them away. This won't happen when you just share the best shots on the Facebook profile.
It doesn't mean that all those impromptu selfies and less-polished pictures will avoid publishing. Instagram has a new feature (gradually rolling out to everyone) that allows you to share only some of your posts to your list of "Close Friends," which should generally consist of your friends and family. Upon logging in, you can manage your list by clicking on the Star icon at the top of your profile.
This doesn't show on your public profile when you upload a photo to your Close friends list and you don't have to worry about it tainting the rest of your Instagram portfolio.



2. Choose a Niche
If you are trying to get more followers from Instagram, you are likely to be searching for some sort of follower. If you are traveling a lot, you are going to want to cater to other travelers. If you're a foodie, you want to share your food journeys with other foodies. And keep that in mind still.
Make sure your "ideal follower" will find every photo you upload interesting. For example, take KYRA, (see below). She is the unquestioned "India's first Meta Influencer". People are following her page because they enjoy what they see and know that her profile (probably) will continue to produce pictures in the same
One of the key reasons people unfollow accounts on Instagram is that they just don't agree with the images being posted, so be careful not to fall into that trap.
The travel industry is one of the largest industries in the world, and is estimated to hit approximately $818B by 2020. Young travelers not only love to travel but also want to share their social media experiences.
Only imagine: 60 percent of travelers (and 97 percent of Millennial travelers) share their travel pictures on social media, 87 percent use social media for travel inspiration, 40 percent of consumers under 33 favor 'Instagrammability' of the future destination when making vacation choices.
In other words, Instagram gives people who want to become travel bloggers more chances. If you're a traveling enthusiast, Instagram provides several ways to make money.
Let's take for example the blog Saltinourhair. This couple travels together around the world and makes a living by writing travel blogs, designing travel images for brands and making travel videos on their YouTube channel.
Source: @saltinourhair on Instagram
With a coherent and eye-catching stream from Instagram, there is no denying the couple knows how to take beautiful images. Hannah and Nick promote their picture filters on platform to monetize (Promo code: SALTYSALE – refer below link) their Instagram:
Social media has a major impact on the beauty industry: 65% of teenagers are now finding and purchasing beauty products through social media and influencers, so it is no wonder that 96% of beauty brands are on Instagram.
Digital users look for tips on fashion, makeup hacks, and product reviews before making buying decisions. Therefore, this segment provides brands and influencers many opportunities to spread the word about their products, interact with target markets, and improve ecommerce sales.
Influencers like Huda Kattan are carrying on the website an army of loyal followers. This Iraqi-American makeup artist, beauty blogger, and businessman has 39.3 million Instagram followers, so Huda is promoting her beauty brand on the platform:
Once Instagram introduced its latest IGTV feature in 2018, users gained another opportunity to build and view long-form in-app videos. It also gave the beauty industry another chance to share the platform's makeup tips and product reviews. Huda Kattan also uses IGTV to share her reviews and hacks on beauty and her views reach 3.7 million views:

3. Have your own beauty
People also follow Instagram accounts because they love the account's aesthetic. They love the theme of the uploaded images. Whether you regularly change your filters, switch between color and black and white, or mess around with various types day in day out, you cannot have this appeal.
So, take some time to work out your own aesthetics. Sanjyot Keer unintentionally focuses heavily on harmony and pastel colours. Food stories stick to dubious food and interior styling (see below).

International pop star Katy Perry sits 20th (although she still has one of Twitter's most followed accounts).
Her page is mainly clips of her appearances, as well as music videos, selfies and photos of general life. Often, she holds Story Highlights collections of her trips to locations around the world.
It does not mean that you are permanently locked into this shape. You are (obviously) free to create your aesthetic photography as you wish. Yet having a recognizable, fairly consistent style can be a huge help when it comes to getting people to follow you on Instagram.
On Instagram, we now reach out to our most followed human: the great soccer star, Cristiano Ronaldo. Forward for Juventus and captain for the Portuguese national team, he's one of the world's best known footballers.
Dwayne's 'The Rock' Johnson is our one and only Wrestler in the top 20.
WWE star and now world-renowned director, he takes 4th spot.
On his page, not many surprises – there are plenty of shots from shooting, pictures of him in the gym, and updates about his family.
Musician and actor Selena Gomez is a frequent fixture in the most liked Instagram posts list.
Her page is the standard selfies pop star fare, herself at events, photos of her friends, but it also contains a couple of political posts about issues like women's rights.

4. Use Hashtags Wisely
The use of hashtags is one of the key ways to get more people to see your images and videos (and potentially engage with them). Instagram restricts to 30 the amount of hashtags that you can use at every post. And while there is some talk about how many hashtags you can really use, there is no accurate response to that.
This doesn't seem to have any adverse consequences using all 30 so knock yourself out.
When choosing which hashtags to use, avoid such super-popular ones as # love or # instagood. They are simply too large to be of any use.
Alternatively, keep the hashtags you selected highly important to your interests. Start typing a hashtag into your caption to do this, and It will recommend alternatives that could work well for that subject. Don't however slip into the lazy pit of spending the time using the same hashtags. Customize them to your photo subjects and you can meet many more people.

5. Don't post too many times
You don't have a lot of people to bother because you don't have any followers by sharing so many pictures continuously. But don't inundate them with too many posts per day as soon as your followers start to expand.
Looking at the numbers for my client's accounts, I would recommend that no more than four pictures or videos be shared within 24 hours.
And please do not forget: fan them out! Don't post all your pictures straight away. To help you do this, you can save posts inside Instagram (on Android) ready to be published as drafts. Preview software is a more sophisticated way of doing this and can be found on both iOS and Android.
Additionally, you may want to use a service like Later or Buffer to schedule posts ahead of time. You should be able to repost on Instagram, too.

6. Interact With Your Community
Note, Instagram is not only a blogging website but a social network. And you have to incorporate yourself into your Instagram community to really succeed.
At the very least, this means reacting to feedback you get on your blogs, and tagging individuals and locations in, or similar to, your images. We will receive a message on that in exchange.
When you want to take your Instagramming even more seriously, then you will need to take your engagement to the next point.
A easy way to do so is to follow the hashtags that are important to your niche in Instagram. Then some pictures that are tagged with those hashtags should appear in your list. Spend some time leaving valuable comments on these posts, and admire the profiles that follow. That will help you get on other people's radar in your niche.
So if you have the inclination, then consider trying out the My Instagram Strategy for 2020 (EXPOSED!) from Vanessa Lau (100% Free) | Become an Instagram Influencer!. This is where you leave your 2 cents (not spam) on top nine posts per day, with 10 related hashtags. You'll soon become a serious part of your culture. More on this can be found in the video below.



7. Use Instagram Stories
Instagram Stories have rapidly become a central part of the site and can be a great way to develop the community's trust and dedication. To make your Instagram stories more engaging we recommend these tips. Don't forget the apps that will make your stories more stunning!
The thing to remember here is that Stories are an perfect way to share more immersive, unpolished content (both video and images) that can provide a "behind-the-scenes" peek at everything you're posting on your main profile.
Another advantage is that individual Stories will include links to your website. For your key Instagram videos, this is something you can't do, and it's one of the few ways to push your Instagram fans elsewhere.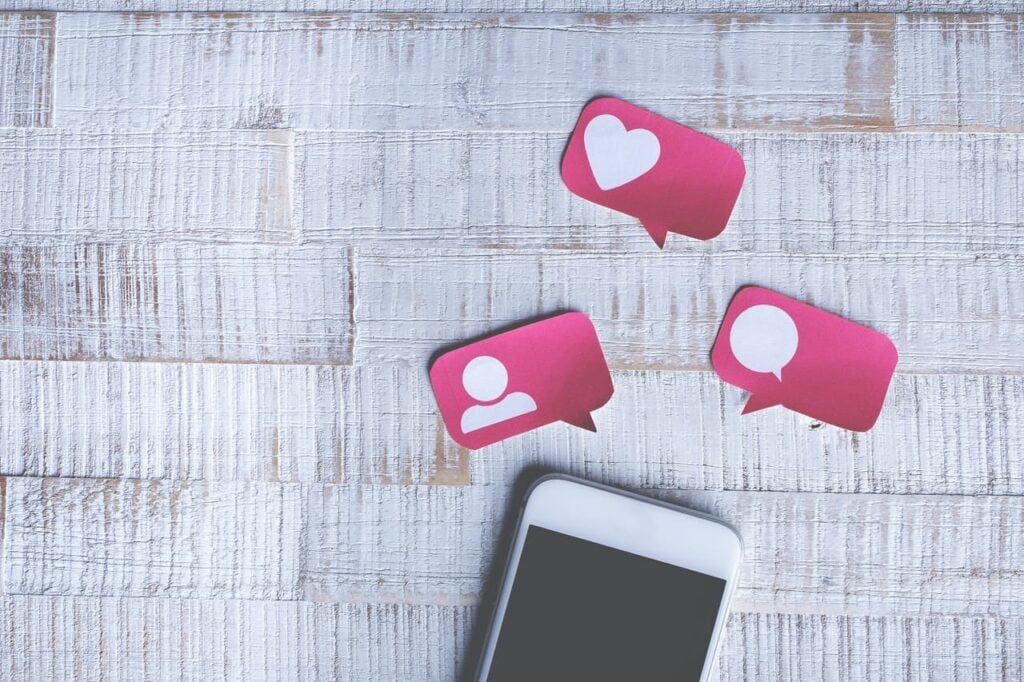 8. Add several images
If during a shoot you shot a variety of photos, you might want to publish them as a multi-image post, rather than as a lot of individual posts. Multi-image posts (using a single caption) will contain up to 10 images. Users can swipe from left to right through them, before continuing to scroll through their feed.
The reason for this is that in one single post you can say a more detailed story. This could show snippets to your main image at the back of the scenes, or several angles to a single location or subject.
This is much better than pepper-spraying your profile with lots of shots that could all look very similar, as they're all the same subject.

9. Include action calls
IIf you are still searching for more feedback on Instagram, don't be afraid to ask. Ask a question in the caption as was done by adventurer Alastair Humphreys in the post below.
Ask people if they really like the picture, if they do. Begin a debate. Suggestions Order. This approach works to get more feedback on blog posts, as well as on Facebook and Twitter interactions, and it works on Instagram almost as well.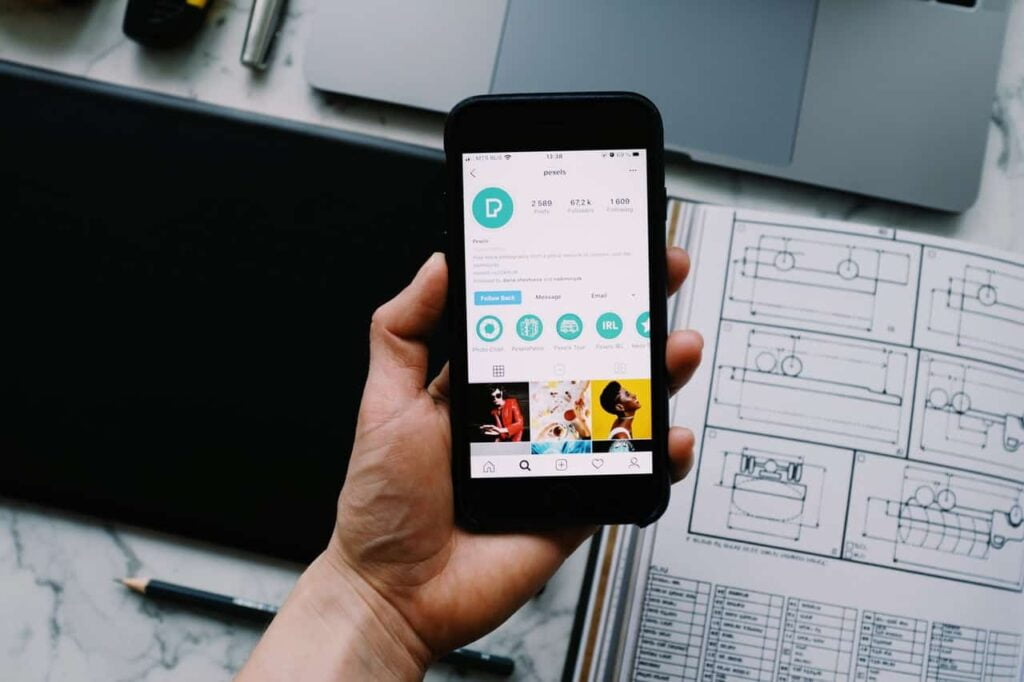 10. Take Your Editing to the Next Level
When you want to stand out even more, editing your images using a particular photo-editing program is another perfect way to do so. The editing capabilities of Instagram may have been amazing back in the day but there are far better choices right now out there. We've included all of these in our lists of Android's best photo editing apps, and the best iPhone photo editing apps.
Become Maestro of Instagram!
After following any or all of the tips listed here, you 're not only going to build a much more appealing profile, but you're also going to become a real member of your own Instagram group, and you may even find yourself making money on Instagram.
Keep up with all of this, and you'll see your brand slowly solidify and your fans and engagement grow so you can meet even more people and become an Instagram maestro. In the meantime, make sure to get Instagram checked.

Read more HOW CAN DIGITAL MARKETING BE A SAVIOR FOR BUSINESSES WORLDWIDE, DESPITE THEIR SIZE?